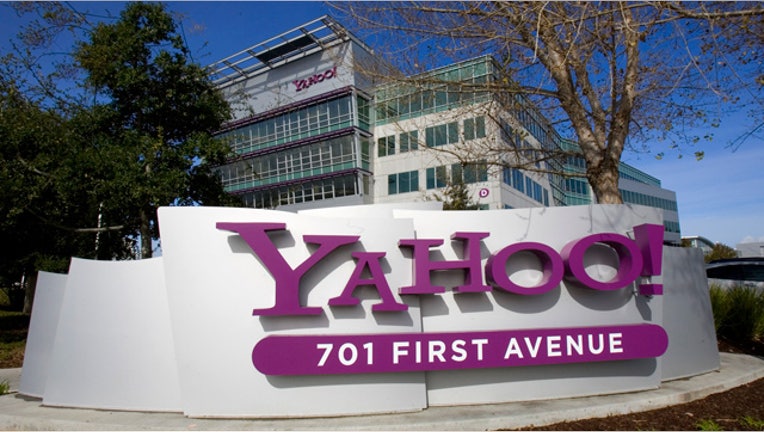 Verizon Communications on Monday planned to submit a second-round bid of around $3 billion for Yahoo's core internet business, a person familiar with the matter said.
The telecom company, seen as the leading contender to buy Yahoo, was expected to meet Monday's deadline for the second round of bids. Yahoo is expected to hold at least one more round of bidding, and the offers could change by the final round, people familiar with the matter have said.
Verizon couldn't immediately be reached for comment. A Yahoo spokesman declined to comment.
Verizon indicated it is not interested in acquiring certain Yahoo assets, such as patents and real estate, as part of the deal, one of the people said. Yahoo said earlier this year it is exploring the sale of noncore assets, including real estate and patents, that could fetch more than $1 billion.
As of late Monday, private-equity firm TPG was expected to submit a second-round bid before the deadline, according to a person familiar with the matter. It wasn't clear if the other suitors that previously participated in the auction submitted new bids. They included private-equity firms Advent International and Vista Equity Partners as well as a group led by Quicken Loans founder Dan Gilbert. It is possible that not everyone will bid for all of the core business and that proposals will be structured differently.
Last month, The Wall Street Journal reported that Verizon and other potential suitors were expected to bid around $2 billion to $3 billion in the second round. That range is lower than the price Yahoo's web properties were expected to fetch as recently as April, when people close to the process said Yahoo's core business would likely go for between $4 billion and $8 billion.
Some bidders were less enthusiastic about doing a deal after last month's sale presentations by Yahoo Chief Executive Marissa Mayer at the company's Sunnyvale, Calif., headquarters, according to people who attended the meetings. Those presentations revealed the extent to which Yahoo's online advertising business is declining, the people said.
Verizon, which acquired AOL Inc. last year for $4.4 billion, is seen as having the clearest path to turning around Yahoo. The telecom giant would likely combine Yahoo's web properties, which together attract more than a billion users a month, with its growing business in online ads. That would enable Verizon to offer more than at least some other bidders.
In submitting its bid, Verizon told Yahoo it would be willing to pay more or less based on a few lingering questions about the deal, the person said. For example, Verizon would likely pay a higher price if Yahoo agreed to help cover the cost of employee severance payments for any workers cut as a result of the acquisition, the person said.
The bulk of Yahoo's roughly $35 billion market capitalization is comprised of its stakes in Alibaba Group Holding  and Yahoo Japan.
Write to Ryan Knutson at ryan.knutson@wsj.com and Douglas MacMillan at douglas.macmillan@wsj.com