Verizon Is About to Take 3 Pages Out of T-Mobile's Playbook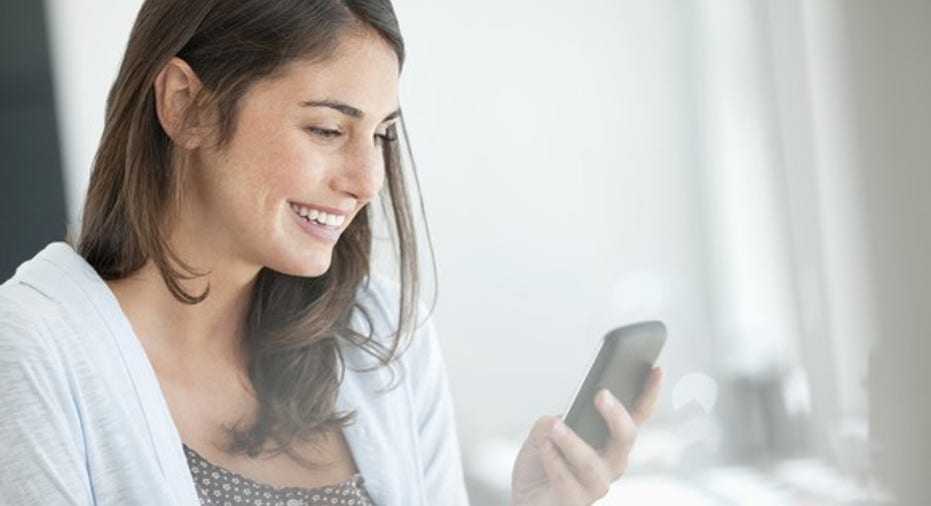 Image Source: Getty.
A few rumors have surfaced recently that, if true, would mean Verizon Communications is taking some of T-Mobile's recent promotions and offering similar options to its own customers.
Reportedly, a current Verizon employee posted the new promotions online (which were republished by Ars Technica), and they include a rollover data plan, the use of slowed data speeds after the monthly data cap has been reached, and plans for calling, texting, and data when traveling in Mexico and Canada.
Verizon told CNET to "stay tuned" for a big announcement coming this week, so we'll likely find out Verizon's official plans soon.
But let's take a look at whatVerizon may be offering its customers and how it differs from T-Mobile's plans.
Verizon's carryover data
Verizon customers will be able to roll over unused data from their current month for use in the following month. According to the rumors, the rollover data has to be used up in the following month and won't be continually rolled over. The service will apply to all of Verizon's plans at no extra charge.
How this differs from T-Mobile's Data Stash feature: T-Mobile also allows all of its Simple Choice customers to roll over their data from month to month. The main difference is that T-Mobile customers can continually roll over the data for up to 12 months before it goes away.
Verizon's new Safety Mode
This oddly named feature will allow Verizon customers to stay connected online after their data allotment runs out for the month (e.g., if you pay for 12 GB of monthly data and go over, you can still use the internet, but it'll be at very slow speeds).
Customers will be able to turn the feature on or off, and it'll be included for free for XL and XXL customers (12 GB and 20 GB per month plans). Customers on other plans will have to pay $5 per month if they want the feature.
As always, customers will be able to pay for more data immediatelywhen they run out (if they don't want to use the reduced speed data), or they can wait until a new month starts to resume high-speed data usage. This differs from Verizon's former plans in which customers were charged data overage fees if they crept over their data limit.
How this differs from T-Mobile's plans: Once T-Mobile Simple Choice users use up all their data, it's slowed down to 128 Kbps (if you're unsure what this means, just know that it's essentially unusable). T-Mobile doesn't charge for any overages, and customers have to wait until the next month for their data to speed back up again if they run out (which is less likely to happen because of Data Stash -- see above).
Verizon's new call, text, and data plans for Mexico and Canada
This feature will give X and XL customers unlimited calling and texting to Mexico and Canada for free. Additional fees will apply for the S, M, and L plans. Also, when traveling to Mexico or Canada, users will be able to use their phones (calling, texting, and data) just as they would in the U.S., with no additional fees. That is, unless they have a lower-tier Verizon plan.
How this compares to T-Mobile's Mobile Without Borders feature: Again, T-Mobile has offered a similar plan for a while. The difference is that all T-Mobile's Simple Choice customers can take advantage of it -- for free.
What Verizon's trying to do
Verizon has resisted giving away customer perks like the ones listed above because, essentially, it hasn't needed to. The company has 112 million retail wireless customers, compared to T-Mobile's 65 million.
But T-Mobile has made huge customer gains over the past few years. The carrier reported 2 million net additions in the calendar second quarter, marking the 12th consecutive quarter of 1 million or more net customer additions. All of that growth has propelled T-Mobile ahead of Sprint in total customers and is starting to put pressure on Verizon and AT&T.
Investor takeaway
In the wireless carrier space, a company can only grow its customer base if it's taking customers away from another competitor -- and services like the ones listed help do that (just ask T-Mobile).
Unfortunately, Verizon is expected to increase pricesand data allotments for its smartphone plans across the board (current customers will likely be able to keep their current plans). Verizon is already the most expensive U.S. wireless carrier at a time when its former data speed and call quality advantages have nearly been replicated by the competition.
Verizon is still in a very dominant position in the U.S. wireless market and I don't expect that to change any time soon. The company is already making some early investments in 5G technology, which could eventually help the company justify its higher prices by offering a superior network.
But Verizon is walking a dangerous line of offering similar features to T-Mobile, but charging customers much more. Verizon isn't in any trouble now, but I can't help but wonder when more of the carrier's customers will start realizing the competition is offering more features, for less money, without sacrificing much in network performance.
The article Verizon Is About to Take 3 Pages Out of T-Mobile's Playbook originally appeared on Fool.com.
Chris Neiger has no position in any stocks mentioned. The Motley Fool owns shares of and recommends Verizon Communications. Try any of our Foolish newsletter services free for 30 days. We Fools may not all hold the same opinions, but we all believe that considering a diverse range of insights makes us better investors. The Motley Fool has a disclosure policy.
Copyright 1995 - 2016 The Motley Fool, LLC. All rights reserved. The Motley Fool has a disclosure policy.