Venezuela says it will seek to restructure foreign debt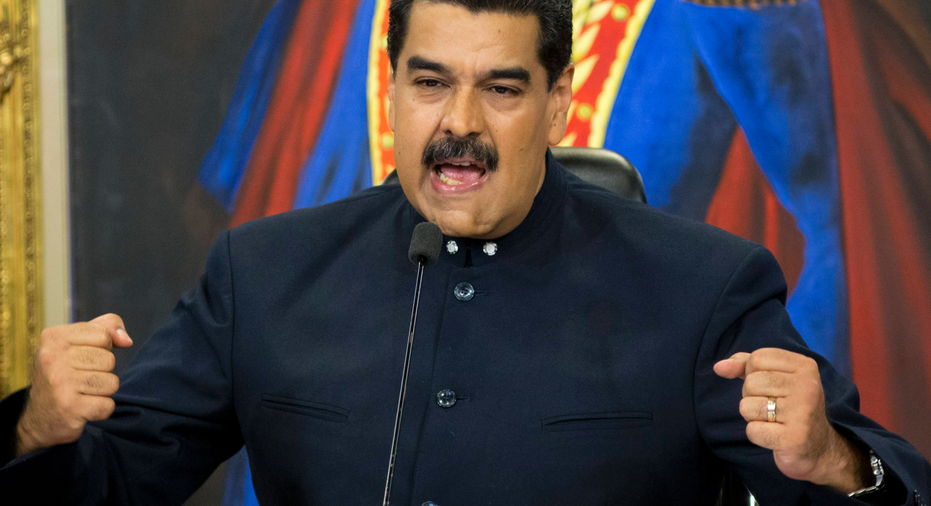 President Nicolas Maduro announced Thursday that he will begin restructuring Venezuela's foreign debt, calling it the best way to get around U.S. financial sanctions that he said are crippling the oil-dependent nation.
But in a sign that he may be trying to avoid an ugly fight with Wall Street, Maduro also ordered state-run oil company PDVSA to make one last $1.2 billion bond payment in full before attempting to postpone future foreign payments.
"I decree a refinancing and a restructuring of all external debt and all of Venezuela's payments," Maduro said in a nationally broadcast address.
As Venezuela's economy has shrunk more than 35 percent since 2014 — more than the U.S. did during the Great Depression — Maduro's socialist government has found itself forced to choose between paying its foreign creditors and helping a population ravaged by triple-digit inflation and widespread food and medicine shortages. For the most past, it's gone out of the way to prioritize paying its debt, finding new funds from ally Russia and proving wrong critics who for months had been predicting a doomsday default.
But financial sanctions announced in August by the Trump administration banning U.S. investors from lending new funds to Venezuela has made it harder to maintain the delicate balance.
"We have had to face a real global financial persecution," Maduro said, adding that Venezuela had paid $72 billion in debt since he came to power in 2013 despite a precipitous fall in oil income for the OPEC nation.
___
This story has been corrected to show that the bond payment will be $1.1 billion.