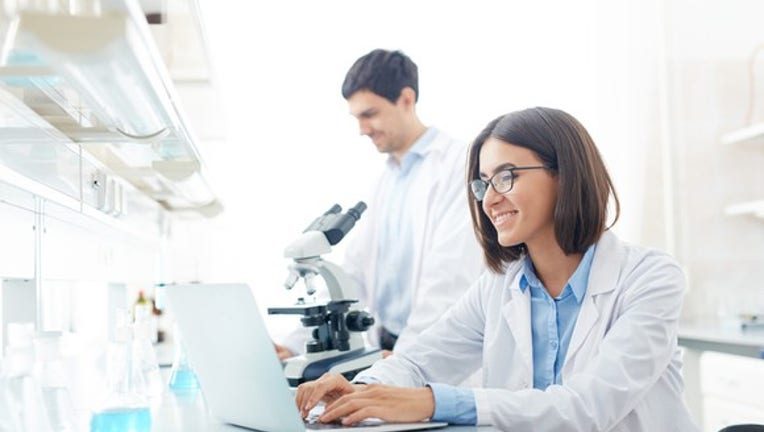 What started as a simple solution to manage the sales force of big pharma companies has transformed into a cloud juggernaut. At least, that's the picture that emerges every quarter whenVeeva Systems (NYSE: VEEV) reports earnings.
This year's first quarter was no exception, with the company blowing past expectations and continuing to show strong growth in its now-core Vault offering.
Image source: Getty Images.
There was a lot of positive news to digest from the earnings, announced this week, but one underappreciated figure was probably the most important for long-term investors to understand.
Veeva earnings: The raw numbers
Before we get to that key figure, however, it's important to digest the headline numbers first.
Data source: Veeva Investor Relations.
How was the company able to grow earnings by so much more than revenue? It is simply starting to benefit from the positive word of mouth and advantages of scale that come with offering an established software-as-a-service (SaaS) product.
Spending on research and development (28% growth), sales and marketing (12%), and general and administrative (12%) costs all came in well below the revenue jump.
But perhaps the most important tidbit of information was this: Vault customers with more than one product were up 70% year over year.
Vault is a product that helps drug companies manage all of the data involved with bringing a potential product to market -- including tedious FDA approvals. But there are several sub-products within Vault, including focuses on quality systems, clinical operations, and regulatory hurdles.
The fact that so many more drug companies are signing up for multiple Vault products means that the moat surrounding Veeva's business continues to widen. With each additional product that customers sign up for, they become more loath to switch to a potential rival. That means the recurring revenue that Veeva is capturing -- in the form of cloud-based subscriptions -- is very safe and likely to continue growing.
What management had to say
Reflecting the optimism surrounding Vault, founder and CEO Peter Gassner said:
Equally interesting, the company announced last year that it would be offering a tailored product, Vault QualityOne, to businesses outside of the life sciences industry. According to Gassner, that offering is gaining traction:
If Veeva's solutions really do catch on in heavily regulated industries like consumer packaged goods, chemicals, and manufacturing, there's no telling just how big the total addressable market for Vault could be.
Looking ahead
The company finished by offering up a positive outlook for the quarter and year ahead. The midpoint of revenue expectations for the second quarter shows a 67% year-over-year jump in sales, with a 54% year-over-year jump in non-GAAP earnings. More importantly, management bumped up its expectations for the full fiscal year as well.
Veeva's fiscal 2018 financial outlook. Data source: Veeva Investor Relations.
Given the company's track record for setting reasonable expectations and then blowing past them, I wouldn't be surprised to see this number continue to trend upward as the year goes along.
10 stocks we like better than Veeva SystemsWhen investing geniuses David and Tom Gardner have a stock tip, it can pay to listen. After all, the newsletter they have run for over a decade, Motley Fool Stock Advisor, has tripled the market.*
David and Tom just revealed what they believe are the 10 best stocks for investors to buy right now... and Veeva Systems wasn't one of them! That's right -- they think these 10 stocks are even better buys.
Click here to learn about these picks!
*Stock Advisor returns as of May 1, 2017
Brian Stoffel owns shares of Veeva Systems. The Motley Fool owns shares of and recommends Veeva Systems. The Motley Fool has a disclosure policy.