Vanguard Windsor II: Vanguards Oddball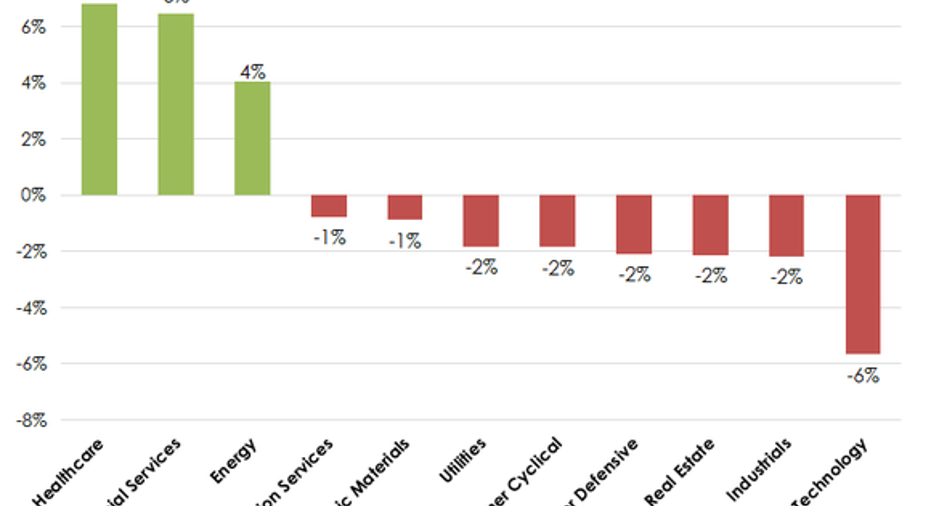 Logo source: Vanguard.
The Vanguard Windsor II Fund (NASDAQMUTFUND: VWNFX) was launched in 1985 after the original Windsor fund, managed by the legendary manager John Neff, was closed to new investors. Today, the Windsor II is one of the firm's largest actively managed funds, helped by the fact that its low expense ratio makes it one of the least expensive funds of its type.
Source: Vanguard.
It has a few quirks, however. Here are the five most important things you should know before investing in it.
1. Many cooks in one kitchen
Windsor II has a storied history of success. Though it has a value streak -- the fund typically favors lower-priced companies with higher yields -- it ballooned through the 1990s, an era when growth stocks were all the rage. Growth in assets led to new managers being appointed by Vanguard to handle smaller portions of the fund's capital.
The fund currently has five subadvisors, each managing some of its assets. Investment firm Barrow, Hanley, Mewhinney & Strauss advise the largest portion of the fund. The lead firm is named after Windsor II's legendary manager, Jim Barrow, who was the face of the fund until his retirement in October 2015.
Source: Fund annual report.
Where many of Vanguard's funds are advised by Vanguard and Wellington Management, Windsor II has quite the handful of managers running the portfolio. Note that Vanguard's team manages the smallest fraction of the fund's assets.
2. Fees are variable
Vanguard has attracted trillions of dollars of assets under management by focusing on price. Its funds are consistently less expensive than those offered by its competitors. Most important, though, is that many of its actively managed funds carry variable fees based on performance. Windsor II is no exception.
For the fiscal year that ended in October 2015, Windsor II's five managers would have earned base fees of about $69 million for managing the fund.However, those fees were reduced by about $11.5 million due to less-than-stellar performance over the preceding 36- or 60-month period, to a total of about $57.5.
Managers are judged based on their performance relative to their benchmarks. Each manager can earn a higher fee for beating their benchmark, and will lose a portion of their fee for losing to their benchmark.
Source: Fund annual report. Performance is measured against the index over the preceding 60 months, with exception for Barrow, Hanley, and Lazard, which are measured against index performance over 36-month periods.
3. Windsor II is cheap
Relative to other actively managed funds, Windsor II is especially inexpensive to invest in. The fund carried an annual expense ratio of just 0.34% of assets for investors who own the Windsor II Investor Shares. Those who own the higher-minimum Admiral share class paid an annual expense ratio of just 0.26% of assets.
The chart above shows how these fund fees stack up compared to the average active and passive fund. As with any Vanguard mutual fund, the Admiral share class is always a better deal than the Investor share class. Note, though, that Investor shares can be converted into Admiral shares at no cost when an investor reaches the Admiral minimum.
4. It's primarily a large-cap value fund
Windsor II is primarily a large-cap value fund, and most of its top 10 holdings are household names. The top five holdings will be recognizable to virtually anyone: Microsoft, Pfizer, JPMorgan, Wells Fargo, and Philip Morris International.
As with any active fund, Windsor II deviates from large cap indexes like the S&P 500 by sector weightings. Note that the fund has significantly more exposure to healthcare, financial services, and energy than the S&P 500. Meanwhile, it is significantly underweight in growth sectors like technology. One would naturally expect Windsor II to perform best against the market when healthcare, financials, and energy companies lead the market.
5. You may be able to replicate it cheaper
Active funds have to pay portfolio managers and analysts, and the expenses involved are naturally passed on to their investors. Conversely, passive funds do not employ stock pickers, and thus can offer lower fees and expenses.
Although its managers are graded against several different benchmarks, the fund considers its overall benchmark to be the Russell 1000 Value Index. Windsor II has lagged that by just 0.13% annually over the last 10 years. However, performance over the last five years has been particularly weak, as the fund lagged its benchmark by 1.15% per year.
Passive funds might offer similar performance at a lower cost. The Vanguard Russell 1000 Index ETF (NASDAQ: VONV), which carries an annual expense ratio of just 0.12%, is designed to track the performance of the index.
Likewise, the Vanguard Value ETF (NYSEMKT: VTV) roughly tracks the same stocks as the Russell 1000 Value ETF, but carries an even lower expense ratio of just 0.08% per year. It can also be purchased as a mutual fund.
All in all, the expense difference is relatively small. We're talking about just a little more than one-quarter of one percentage point per year of added expenses for Windsor II vs. Vanguard's passive index funds with similar exposures. It's much more likely that stock selection, not expenses, will drive the bulk of Windsor II's future performance above or below its benchmark.
A secret billion-dollar stock opportunity The world's biggest tech company forgot to show you something, but a few Wall Street analysts and the Fool didn't miss a beat: There's a small company that's powering their brand-new gadgets and the coming revolution in technology. And we think its stock price has nearly unlimited room to run for early in-the-know investors! To be one of them, just click here.
Try any of our Foolish newsletter services free for 30 days. We Fools may not all hold the same opinions, but we all believe that considering a diverse range of insights makes us better investors. The Motley Fool has a disclosure policy.