Vanguard vs. Fidelity: Best Brokers for IRAs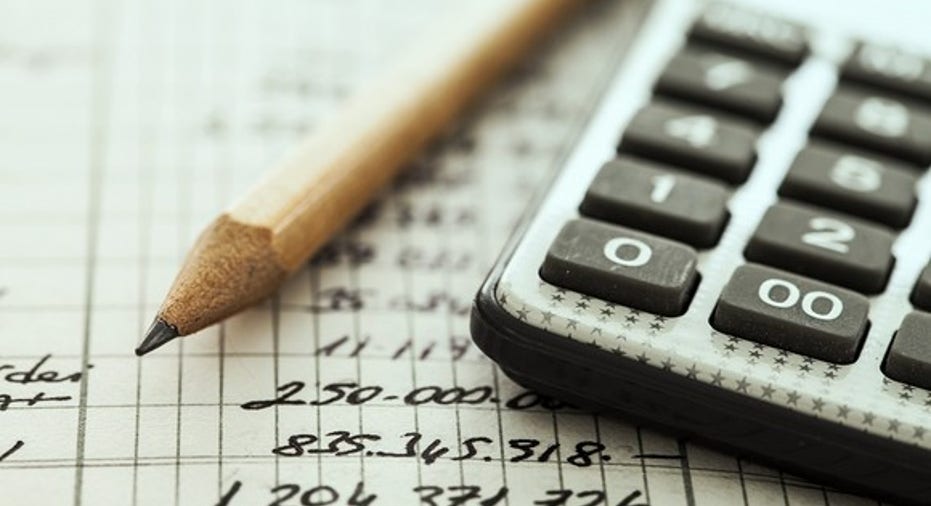 Before you open an IRA, it's smart to shop around for the best broker for your investing style. The brokerage you choose will ultimately affect how much you pay, as well as how many investments you can choose from.
Vanguard and Fidelity are two mutual fund managers turned discount brokers. Let's see what they have to offer, and how you can make the most of an IRA with either company.
Commission prices
The internet has helped make it cheaper than ever to be an investor. Here are the standard commission prices for Vanguard and Fidelity, sorted by the type of investment:
| Brokerage | Stocks and ETFs | Stock Options | Mutual Funds |
| --- | --- | --- | --- |
| Vanguard | $7.00 per trade | $20.00 + $1.00 per contract | $35.00 per purchase |
| Fidelity | $7.95 per trade | $7.95 + $0.75 per contract | $49.95 per purchase |
Data source: company websites.
We should note that is some fine print with commission prices, but much of it is in your favor. Many investors can avoid ETF and mutual fund commissions altogether thanks thousands of fee-free funds brokers allow you to trade for free. You can also collect valuable bonuses and free trades through special offers for IRAs, which act as an effective discount on trading costs.
All this is to say that commission schedules tend to be more of a guide than a rule.
Mutual fund selection and commission-free choices
Vanguard and Fidelity make it easy to invest in their own funds, but they also offer thousands of funds from other asset managers. Both brokers also offer thousands of fee-free options -- no loads, no transaction fees, and no commissions!
| Brokerage | Total Mutual Funds | No-Load, No-Transaction-Fee Funds (NTF) | Commission-Free ETFs |
| --- | --- | --- | --- |
| Vanguard | More than 7,500 | More than 1,300 | 70 (Vanguard ETFs) |
| Fidelity | More than 11,500 | More than 3,600 | 91 (Fidelity and iShares) |
Data source: Vanguard and Fidelity.
It should go without saying that quality is more important than quantity. If you have any particular loyalty to either company's brand of mutual funds or ETFs, it would be advantageous to go straight to the source.
Minimum deposit requirement for IRAs
You won't find a minimum deposit requirement for Fidelity or Vanguard. However, if you want to invest in their mutual funds, you should be aware of some minimums. Most Fidelity mutual funds have an initial minimum investment requirement of $2,500. Vanguard's target-date and STAR funds have $1,000 minimums, whereas most others have $3,000 minimums.
Of course, if you prefer stocks or ETFs, minimums are irrelevant. The minimum is whatever it costs to buy a single share of your favorite stock or ETF.
While some mutual funds may be off-limits, you can start buying commission-free ETFs with less than $50. Image source: Getty Images.
International stocks and ADR investments
You don't need a passport to take your portfolio overseas. Fidelity and Vanguard are two of only a handful of brokers that enable investors to buy and sell stocks directly on foreign markets.
| Type of Investment | Vanguard | Fidelity |
| --- | --- | --- |
| American depositary receipts (ADRs) | Yes | Yes |
| Stocks traded on international stock markets | Yes | Yes |
| Mutual funds and ETFs of foreign stocks | Yes | Yes |
Data source: company websites.
Always consider that trading on international markets can result in additional fees and expenses. Vanguard requires that orders are placed through its Brokerage Block Desk, which tacks on a processing fee of $50 on top of a commission. Fidelity's commissions vary by currency and stock exchange around the world. Even though both brokers make it possible to trade internationally, it may be advantageous to invest via domestic tickers when possible to avoid higher fees and commissions.
Mobile app
If brokers want to keep up in the 21st century, they have to offer trading on the go. Here's how each brokers' users and customers rated their mobile applications, as of Jan. 24, 2017:
| Brokerage | Apple App Store | Google Play |
| --- | --- | --- |
| Vanguard | 2.5 stars | 4.0 stars |
| Fidelity | 2.0 stars | 4.0 stars |
Data source: relevant app stores.
IRA fees: maintenance and inactivity fees
Although fees are largely going extinct, some live on. Fidelity doesn't have an annual maintenance fee or inactivity fee. Vanguard IRAs have an avoidable annual account service fee.
You can avoid Vanguard's fee by keeping at least $10,000 invested in its funds or ETFs, or by electing to receive documents (statements, annual reports, etc.) electronically.
Truthfully, if you've ever seen the deluge of paper mail that a portfolio of stocks and mutual funds can create, you may prefer to have to all delivered electronically, anyway. (The Wall Street Journal recently reported that 2 million trees are consumed each year printing mutual fund reports!)
Research and retirement tools
Discount brokers largely drive down costs by eliminating many of the frills of full-service brokers. Today, though, many of the frills are coming back, even though the costs are not. Online discount brokers offer research and tools just for keeping an account.
Vanguard offers insights and research from S&P, FirstCall, and Thomson Reuters. It also offers a plethora of proprietary retirement tools, including its portfolio analysis tool for retirement savers. The tool analyzes your portfolio to show you how similar allocations have historically performed, and even analyzes it for expenses and taxes.
Similarly, Fidelity offers third-party research that includes insight from S&P, analyst upgrades and downgrades from hundreds of research companies, plus proprietary tools like Fidelity's insight into analysts' historical accuracy. The company's Planning & Guidance Center can be a real help in building a retirement portfolio, as it can score your savings progress, and show you how changes to your assumptions and portfolio affect your retirement outlook.
We've just touched on a few highlights of each brokers' research library. In truth, you'll find plenty to explore with either broker.
Best for IRAs: Vanguard or Fidelity?
Considering they may be better known for their mutual funds, Vanguard and Fidelity have a lot to offer when it comes to brokerage services. But which is better for you ultimately depends on how you invest. Investors who prefer Vanguard's funds may be table to benefit from lower commissions on everything else -- stocks, options, and ETFs -- by opening a Vanguard account. Fidelity loyalists would be wise to open an account with Fidelity, as it offers inexpensive and free ways to invest in its own mutual funds and ETFs.
To be clear, The Motley Fool does not endorse any particular brokerage, but we can help you find one that is a good fit for you. Visit Fool.com's IRA Center to compare leading brokers and see if you qualify for cash bonuses or commission-free trades for opening an IRA account.
10 stocks we like better thanWal-MartWhen investing geniuses David and TomGardner have a stock tip, it can pay to listen. After all, the newsletter theyhave run for over a decade, the Motley Fool Stock Advisor, has tripled the market.*
David and Tomjust revealed what they believe are theten best stocksfor investors to buy right now... and Wal-Mart wasn't one of them! That's right -- theythink these 10 stocks are even better buys.
Click hereto learn about these picks!
*StockAdvisor returns as of December 12, 2016The author(s) may have a position in any stocks mentioned.
The Motley Fool has a disclosure policy.