Valero Swings to 1Q Profit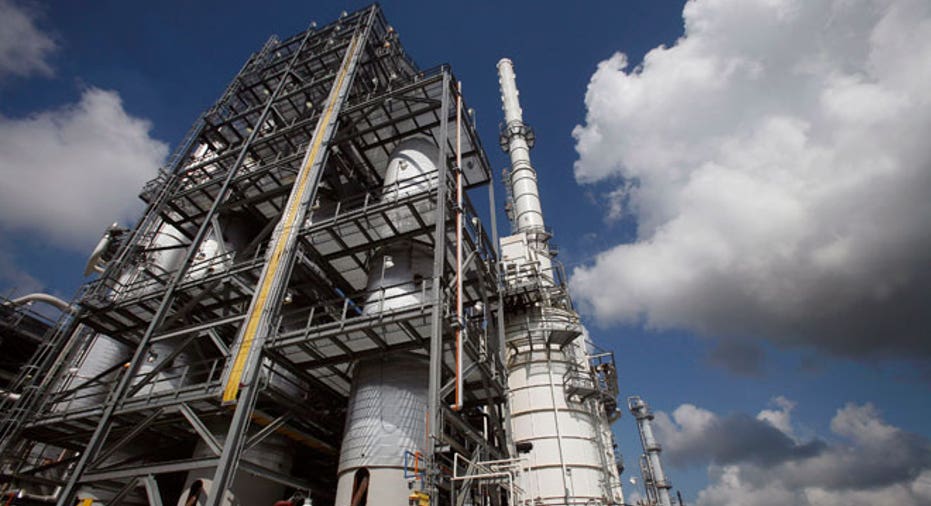 Valero Energy (NYSE:VLO) turned a profit in the first quarter, as the refining company continued to benefit from the use of cheaper, domestically produced oil.
The boom in U.S. oil production has given refiners an opportunity to benefit from lower prices compared to imported oil. For Valero, the use of light, sweet crude, most of which is produced in the U.S., jumped 25% in the latest period to surpass one million barrels a day and set an all-time high for the company.
At its Midwest refineries, Valero doubled its operating income to $12.49 a barrel on strong demand for diesel and jet fuel. Operating margins were 3.2% versus negative 0.7% in the prior-year period.
"Despite a heavy turnaround and maintenance workload, our refineries had good performance that was aided by wider diesel margins and crude oil discounts plus contribution from our new hydrocracker at the Port Arthur refinery," Chief Executive Bill Klesse said in a statement.
Overall, the company's profit was $654 million, or $1.18 a share, compared with a $432 million loss, or 78 cents a share, in the year-earlier quarter that included an asset impairment charge of $1.09 a share.
Revenue fell 4.8% to $33.47 billion.
Analysts were looking for per-share earnings of $1 and revenue of $30.41 billion.
Valero said it began shipping crude oil produced in South Texas to its refinery in Quebec City in mid-April on foreign-flagged vessels, adding that it will start investing in three of its Gulf Coast refineries to expand their intake of light, sweet crude.
The San Antonio–based company also indicated it will explore whether to spin off its logistics assets into a master limited partnership that offers investors certain tax benefits, a move made by other refiners such as Marathon Petroleum (NYSE:MPC). A decision will be made after the spinoff of its Corner Store retail segment is completed, Valero said.
Shares were trading eight cents higher at $41.28 in mid-morning trading Tuesday.