Valeant's Revenue Falls, Cuts Forecast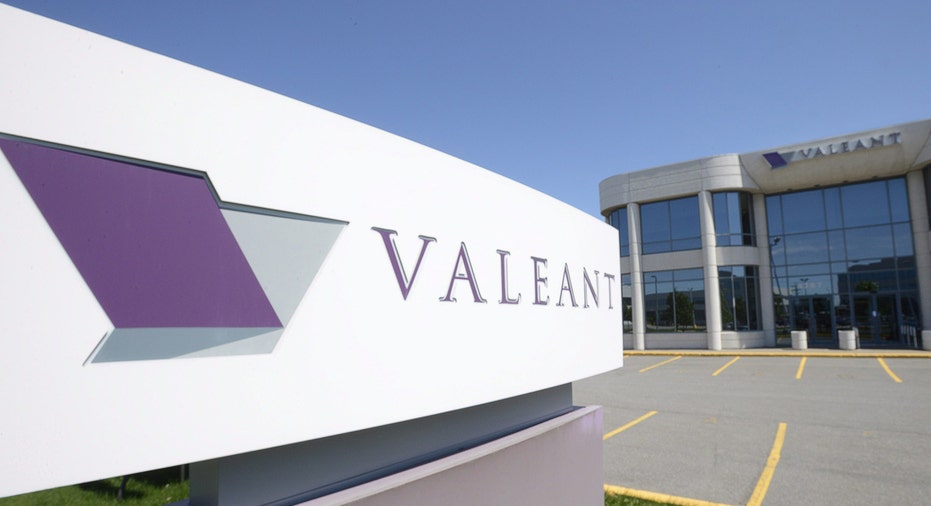 Valeant Pharmaceuticals reported a smaller-than-expected quarterly adjusted profit due to faltering sales of its dermatology products and irritable bowel syndrome drug, and the company cut its full-year profit and revenue forecasts.
Valeant's U.S.-listed shares fell more than 10 percent in premarket trading on Tuesday.
Up to Monday's close of $19.13, the stock had fallen more than 90 percent since mid-2015 when the company's pricing and business practices started to come under intense scrutiny from politicians and regulators.
The Laval, Quebec-based company said it now expects total revenue of $9.55 billion-$9.65 billion in the year, down from its previous forecast of $9.9 billion-$10.1 billion.
Adjusted earnings are now forecast to be $5.30-$5.50 per share, compared with the previous forecast of $6.60-$7.00.
The net loss attributable to Valeant was $1.22 billion, or $3.49 per share, in the third quarter ended Sept. 30, compared with a profit of $49.5 million, or 14 cents per share, a year earlier.
The company took a goodwill impairment charge of $1.05 billion in the latest quarter, reflecting the lower fair value of some U.S. businesses, mainly its Salix division, which makes irritable bowel syndrome drug Xifaxan.
Valeant, which has debt of more than $30 billion, said last week it was in talks with third parties to sell its Salix business and some other assets.
The Canadian drugmaker did not name the potential buyers it was talking with but people familiar with the matter told Reuters that Japan's Takeda Pharmaceutical Co Ltd was interested.
A deal could raise as much as $10 billion for Valeant, the people said.
Excluding items, Valeant earned $1.55 per share, well below analysts' average estimate of $1.73, according to Thomson Reuters I/B/E/S.
Revenue fell 11 percent to $2.48 billion, compared with the average estimate of $2.49 billion.
Sales in Valeant's Branded Rx unit, which contributed 34 percent to the total revenue, fell to $847 million from $1.1 billion in the quarter.
The unit includes the dermatology business and Salix, which Valeant bought for $14.5 billion last year.
The company said on Tuesday it continue to expect free cash flow and non-core asset sales to reduce debt by more than $5 billion within 18 months.
"This past quarter, we made further progress toward establishing the new Valeant," said Chief Executive Joseph Papa, who replaced long-time CEO Michael Pearson in April.
(Reporting by Ankur Banerjee in Bengaluru; Editing by Saumyadeb Chakrabarty and Maju Samuel)