Valeant to Sell Assets for $2.12B to Ease Debt Load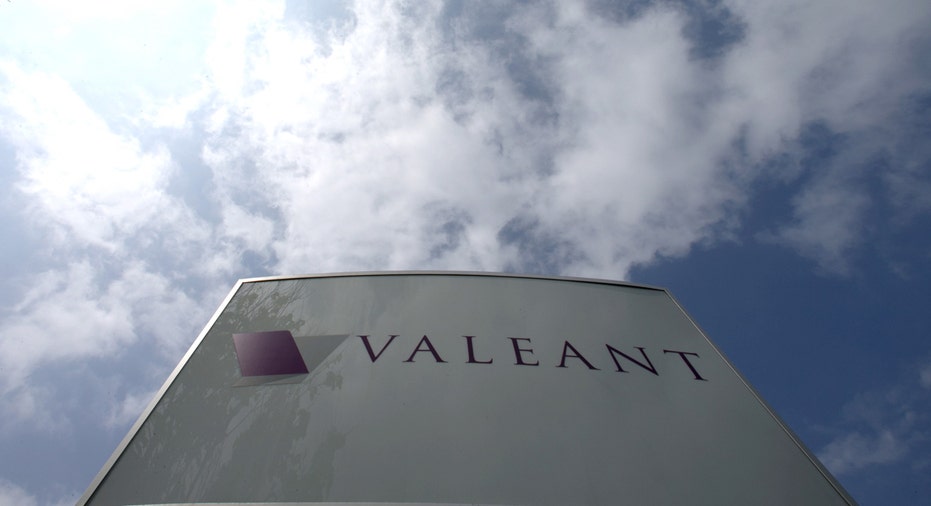 Valeant Pharmaceuticals International is selling its Dendreon cancer treatment business and three skincare brands for $2.12 billion as the troubled Canadian drugmaker looks to reduce more than $30 billion in debt.
Valeant's U.S.-listed shares rose as much as 14 percent on Tuesday, before paring gains to 5.7 percent at $16.22 in afternoon trading. Its bonds also moved higher.
The company is trying to regain investor confidence after its stock plunged over the past year amid disclosures that it worked secretly with a specialty pharmacy to boost sales of its medicines.
Laval, Quebec-based Valeant has been the subject of recent investigations by congressional panels as well as the Federal Trade Commission and the U.S. Securities and Exchange Commission.
French cosmetics group L'Oreal is buying CeraVe, AcneFree and Ambi from Valeant for about $1.3 billion in cash.
Valeant is also selling its Dendreon unit to China's Sanpower Group Co Ltd for $819.9 million.
Valeant had acquired the bankrupt Dendreon in 2015 for about $300 million.
"We think these two assets we sold today certainly go a long way toward helping us," ValeantChief Executive Joseph Papa said in an interview on CNBC.
Valeant's gastrointestinal, dermatology and eyecare businesses are core to the company's operations, but it would listen to significant offers, Papa said.
The deals could be the first of a series of divestitures for Valeant, whose growth was fueled by an acquisition spree that left it saddled with debt.
Mizuho Securities USA analyst Irina Koffler said she expects Valeant to divest its dental business as well as its interests in some geographic areas.
Founded in 2005, CeraVe develops cleansers, moisturizers and baby products and is one of the fastest-growing active skincare brands in the United States, L'Oreal said.
AcneFree provides acne treatments and skin cleansers, while Ambi makes products to treat dark spots and brighten skin.
L'Oreal said the three brands would stand alongside the likes of Vichy and La Roche-Posay in its Active Cosmetics division, which is among its strongest in terms of growth and resilience to slowdowns in consumer spending in the past three to four years.
L'Oreal paid nearly eight times the brand's combined annual revenue of $168 million as it expands into one of the fastest-growing areas of the beauty industry.
Separately, Valeant said its lotion for plaque psoriasis, IDP-118 was more effective and reduced irritation in patients in a key study. (Reporting by Sudip Kar-Gupta in Paris and Ankur Banerjee in Bengaluru, additional reporting by Rod Nickel in Winnipeg; editing by Andrew Callus, Louise Heavens, G Crosse and Saumyadeb Chakrabarty)