Valeant Pharmaceuticals: Separating Fact From Fiction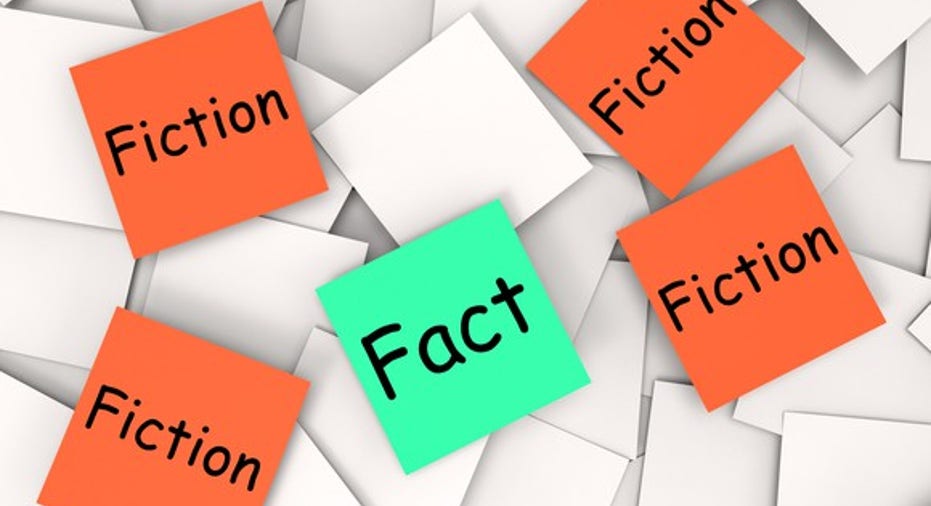 How much of what you think about Valeant Pharmaceuticals (NYSE: VRX) is true?
Valeant CEO Joe Papa spoke at the J.P. Morgan Healthcare Conference on Wednesday and presented his view about where the company is now and where it's headed. Papa's perspective differs from what some might think about Valeant. Which is the correct view about the embattled company? Let's attempt to separate fact from fiction.
Image source: Getty Images.
Just raising prices?
In his presentation at the J.P. Morgan conference, Joe Papa mentioned that some people still think that Valeant "just buys companies and raises prices." He said that's fiction -- not fact. Was he right?
Valeant came under a lot of fire in 2015 and 2016 for its pricing policies. The company's average price increase in 2015 for 54 drugs was65.6% -- the highest average increase in the industry. Valeant jacked up the prices of several drugs by more than 500%. Presidential candidate Hillary Clinton accused the drugmaker of "predatory pricing."
Based on the company's history, the view that Valeant is only about raising prices has merit. However, Papa consistently talks about a "new Valeant." When it comes to pricing, the company truly seems to have turned a new leaf.
Valeant has implemented a policy of single-digit-percentage price increases. The company has also committed to limitingany price increase to less than the five-year weighted average of increases across the branded biopharmaceutical industry. The statement that Valeant is all about price hikes now is just as Papa indicated -- fiction.
Desperate for cash?
Papa also mentioned that he hears some people say that Valeant "can't generate enough cash to meet its needs." Others have insinuated that the company will have to "sell assets at distressed prices." Is Valeant truly that desperate for cash?
The short answer is "no." Valeant's operating cash flow in the first nine months of 2016 was over $1.5 billion. The company reported a cash position (including cash and cash equivalents) of $658.5 million as of Sept. 30, 2016. Valeant paid down$1.84 billion of permanent debt in 2016 and paid all of its scheduled amortization for 2017 in advance.
As for having to sell assets at distressed prices, Joe Papa pointed to the deals Valeant announced this week. On Monday, the company reported the sale of Dendreon to theSanpowerGroup for $819.9 million. On Tuesday, Valeant announced the sale of its CeraVe, AcneFree, and AMBI skincare brands to L'Oreal for $1.3 billion.
Valeant originally paid $495 million for Dendreon in February 2015. A 65% return in less than two years doesn't sound too distressed. The brands that the company sold to L'Oreal generate annual revenue of around $168 million. That puts the price of the deal at roughly 7.7 times sales. Papa said that the price tag was more than 20 times annual earnings for the products. Those are pretty good multiples.
The statements that Papa mentioned people are making are fiction. However, it's definitely a fact that Valeant really wants more cash. The company wouldn't be selling off assets if it didn't.
Stabilized?
Joe Papa said that Valeant has stabilized and is ready to begin a turnaround. Is his claim fact or fiction? To answer this question, I think we have to look at multiple components.
Valeant's stock does seem to have stabilized after a massive drop in 2016. The company's announcements about the two asset sales definitely helped, but Valeant's share price really appeared to have leveled off already.
The drugmaker's horrible employee turnover also looks to be under control. Valeant's sales force retention rate has improved from 89.2% in the first quarter of 2016 to 94% in the fourth quarter of 2016.
What about Valeant's earnings slide? Papa talked about plenty of reasons to hope that better days are ahead, including growth for antibiotic Xifaxan, expected approval and launch of psoriasis drug brodalumab, other product launches, and several potential pipeline catalysts. However, I think it's too soon to say if Valeant's earnings picture has stabilized.
Then there's Valeant's debt. Selling Dendreon and some of the skincare brands helps the company with its goal to reduce debt by over $5 billion within the next 13 months. It's fair to say that Valeant has stabilized its debt and is beginning to decrease it -- but there's a long way to go.
So is Papa's statement that Valeant has stabilized fact or fiction? I'd say it's largely fact, with a caveat that there's still uncertainty.
Turnaround time?
Papa also said that Valeant is poised to make a turnaround beginning in 2017. He's stated in the past that the company is "the turnaround opportunity of a lifetime." Fact or fiction?
My answer is that I just don't know yet. Investors who aren't afraid to take on considerable risk could indeed make a killing on Valeant stock if Papa is right. I'd prefer to wait and see how the company does in the first half of 2017. If earnings begin to rebound some and Valeant's product launches go smoothly, I'd take a serious look at the stock.
10 stocks we like better than Valeant Pharmaceuticals When investing geniuses David and Tom Gardner have a stock tip, it can pay to listen. After all, the newsletter they have run for over a decade, Motley Fool Stock Advisor, has tripled the market.*
David and Tom just revealed what they believe are the 10 best stocks for investors to buy right now... and Valeant Pharmaceuticals wasn't one of them! That's right -- they think these 10 stocks are even better buys.
Click here to learn about these picks!
*Stock Advisor returns as of January 4, 2017
Keith Speights has no position in any stocks mentioned. The Motley Fool owns shares of and recommends Valeant Pharmaceuticals. The Motley Fool has a disclosure policy.