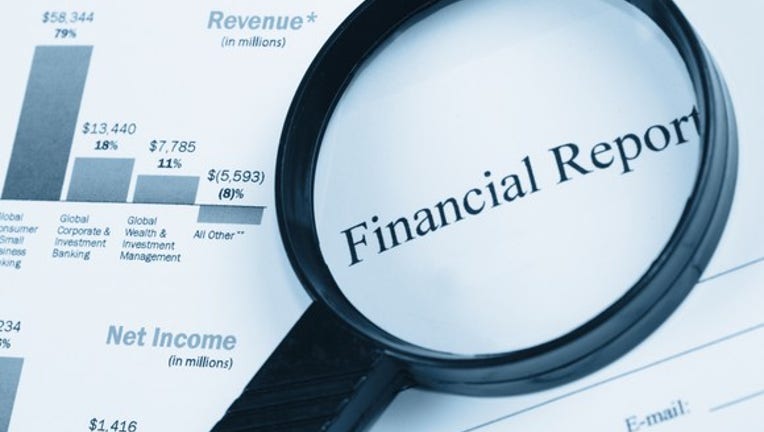 Valeant Pharmaceuticals (NYSE: VRX) hasn't been able to report good news in its quarterly results for quite a while. The drugmaker's challenges have proven difficult to overcome.
So when the company provided its fourth-quarter update before the market opened on Tuesday, few expected the results to be tremendously positive. How did its fourth quarter turn out? Here are the highlights.
Image source: Getty Images.
Valeant results: The raw numbers
| Metric | Q4 2016 | Q4 2015 | Year-Over-Year Change |
| --- | --- | --- | --- |
| Sales | $2.4 billion | $2.8 billion | (14.3%) |
| Net loss from continuing operations | ($515 million) | ($385 million) | N/A |
| Adjusted earnings per share | $1.26 | $1.55 | (18.7%) |
Data source: Valeant Pharmaceuticals.
What happened with Valeant this quarter?
Valeant's fourth-quarter results continued to look dismal, but the company did meet the outlook provided in the third quarter. That was probably the only good news from Valeant's results, though.
Fourth-quarter revenue fell in every business segment. Even Valeant's strongest segment, Bausch + Lomb/international, saw revenue drop slightly -- from $1.19 billion in the prior-year period to $1.18 billion in the fourth quarter. The primary issue behind this decrease was currency fluctuations.
Revenue for the company's branded Rx segment declined 17.3% year over year in the fourth quarter to $829 million. Sales for products picked up with Valeant's Salix acquisition fell as well as sales for its dermatology business.
The worst numbers stemmed from the U.S. diversified products segment. Fourth-quarter revenue plunged 29.9% from the prior-year period to $398 million. The main culprit behind these lower results was generic competition for several of Valeant's neurology products.
Valeant reported full-year 2016 revenue of $9.7 billion, a 7.4% decline from the prior year. The company's net loss for 2016 was $2.4 billion compared to a net loss of $292 million in 2015.
What management had to say
Valeant Chairman and CEO Joseph Papa focused on the positive steps the company has made. Papa said:
Papa also expressed optimism about Valeant's future, stating, "Now, more than ever, we believe that with the right people, products and processes in place, we are well poised for a turnaround in 2017; we have a lot to look forward to and are excited about the future."
Looking forward
Valeant expects full-year 2017 revenue of $8.9 billion to $9.1 billion. The midpoint of this range reflects another year-over-year decline of 7.2%. The company projects adjusted EBITDA between $3.55 billion and $3.7 billion. The midpoint of this range represents a drop of nearly 22% from the 2016 result.
The primary thing for investors to watch in the months ahead is the company's efforts to lower its debt. Valeant has sold several assets and plans to sell more.
Another important factor in Valeant's strategy to turn things around is the launch of psoriasis drug Siliq. Although the drug showed promising efficacy in clinical studies, Valeant must overcome a boxed warning about the risk ofsuicidal ideation and behavior.
10 stocks we like better than Valeant PharmaceuticalsWhen investing geniuses David and Tom Gardner have a stock tip, it can pay to listen. After all, the newsletter they have run for over a decade, Motley Fool Stock Advisor, has tripled the market.*
David and Tom just revealed what they believe are the 10 best stocks for investors to buy right now... and Valeant Pharmaceuticals wasn't one of them! That's right -- they think these 10 stocks are even better buys.
Click here to learn about these picks!
*Stock Advisor returns as of February 6, 2017
Keith Speights has no position in any stocks mentioned. The Motley Fool owns shares of and recommends Valeant Pharmaceuticals. The Motley Fool has a disclosure policy.