Valeant Pharmaceuticals Intl. Inc. Jumped 27% in April, But It's Not Out of the Woods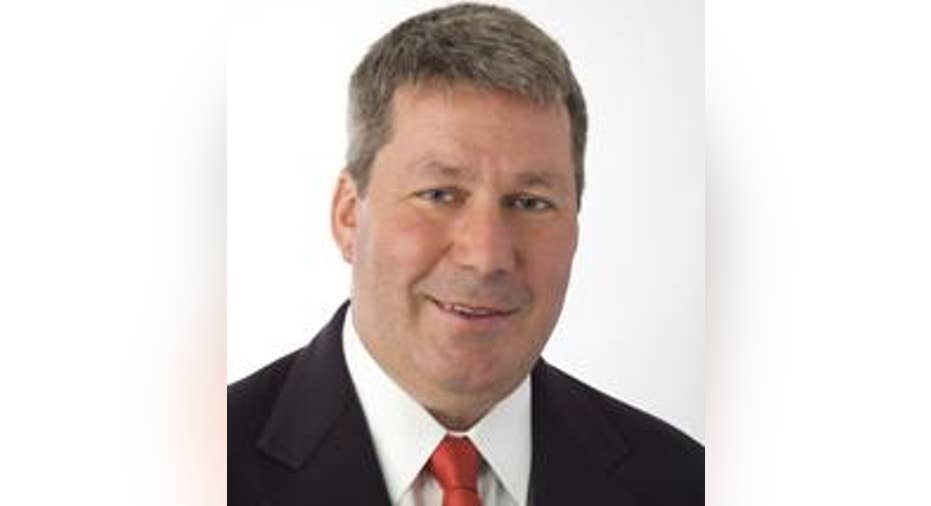 Image source: Centers for Disease Control and Prevention.
What: Shares of Valeant Pharmaceuticals , the embattled drug developer that primarily grows through buyouts and price hikes, jumped by 27% in April based on data from S&P Global Market Intelligence. The reason for the jump relates to two key events during the month.
So what: Most importantly, Wall Street and investors found out early in April that Valeant had worked out a debt default waiver with its secured credit lenders, which hold more than $11 billion of Valeant's nearly $31 billion in outstanding debt. The deal saw Valeant agree to pay a fee of $50,000 for every $10 million it's borrowed, as well as increase its lending rate by a full percentage point, in exchange for getting until April 29 to file its annual report. Valeant did indeed make good on this promise by filing its 10-K on April 29, appeasing those secured debtholders.
J. Michael Pearson. Image source: Valeant Pharmaceuticals.
The other major catalyst in April was the announcement that Perrigo CEO Joseph Papa would be taking over as Valeant CEO. In March, just weeks after returning from a two-month medical absence, J. Michael Pearson announced that he would step down from leading Valeant. Papa has done a very good job growing Perrigo, a branded and generic therapeutics company, since he became CEO a decade earlier. Sales for Perrigo more than tripled to $4.6 billion since 2006, while net income, though bumpy at times, also rose nicely. Papa's presence could help calm nervous Valeant investors.
Now what: Unfortunately, Valeant and its shareholders aren't out of the woods yet. The company's 10-K filing disclosed three total probes, and it's still dealing with potential pricing scrutiny from U.S. lawmakers after J. Michael Pearson took to the Hill to be deposed on Valeant's pricing practices. If prescription drug reforms are enacted, or if fines are headed Valeant's way, it could be another major blow to the company.
Additionally, Valeant could be looking to reduce its leverage by unloading some of the assets it's acquired. The problem is that if Valeant doesn't sell enough assets, it'll still be buried under a lot of debt. But, if it gets rid of highly valued assets, such as Bausch & Lomb, it might give up too much in terms of future growth, jeopardizing its ability to service a much smaller debt load.
But the biggest issue of all is that there's essentially no long-term business model clarity. There's no guarantee that Valeant will be able to grow by acquisition since it has basically no additional access to financing at the moment, and its existing R&D programs may not deliver enough real-world growth to satisfy a valuation that's already been reduced by more than 85%.
My suggestion remains the same as it's been for months: steer clear of Valeant and watch patiently from the sidelines until we have more clarity.
The article Valeant Pharmaceuticals Intl. Inc. Jumped 27% in April, But It's Not Out of the Woods originally appeared on Fool.com.
Sean Williamshas no material interest in any companies mentioned in this article. You can follow him on CAPS under the screen nameTMFUltraLong, track every pick he makes under the screen name TrackUltraLong, and check him out on Twitter, where he goes by the handle@TMFUltraLong.The Motley Fool owns shares of and recommends Valeant Pharmaceuticals. Try any of our Foolish newsletter services free for 30 days. We Fools may not all hold the same opinions, but we all believe that considering a diverse range of insights makes us better investors. The Motley Fool has a disclosure policy.
Copyright 1995 - 2016 The Motley Fool, LLC. All rights reserved. The Motley Fool has a disclosure policy.