Valeant Gets Lender OK to Amend Debt Terms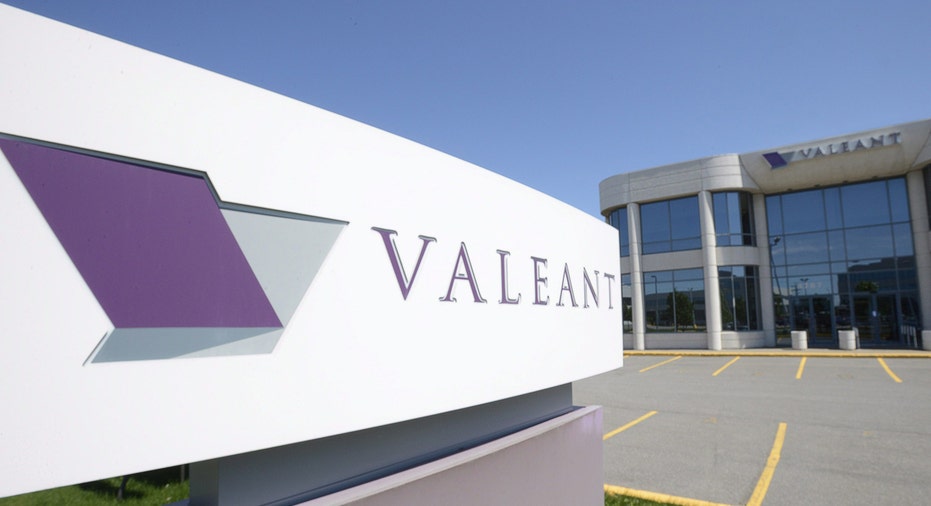 Valeant Pharmaceuticals International on Thursday said it secured a commitment from loan holders to amend terms of its debt, buying time as the drugmaker attempts to resuscitate itself.
As a result of the amendment, Valeant's deadline for filing the company's annual report for 2015 will be extended to May 31 and its deadline for filing its report for the March 31 quarter will be extended to July 31. The company said the extensions provide relief in case the annual report isn't done by April 29 and the quarterly report isn't filed by June 14.
Valeant added that it is comfortable with its current liquidity position and cash flow generation for the rest of the year and remains well-positioned to meet its obligations.
The Wall Street Journal on Wednesday reported news of the agreement with loan holders. According to people familiar with the matter, Valeant convinced holders of more than half of its loans, by principal amount, to push back regulatory filing deadlines and loosen financial conditions on the loans.
Valeant agreed to pay a fee of $50,000 per $10 million of loans to lenders for the amendment and to boost interest rates on the debt by 1 percentage point, though the rate could drop back if Valeant achieves certain financial targets, the people said.
Thursday, Valeant said the terms of the amendment will restrict its ability to make certain acquisitions and other investments as well as to pay dividends and other restricted payments until the financial statements are filed and the company achieves certain leverage ratios.
As a result of the restrictions, Valeant said, the company also will be required to apply substantially all proceeds from asset sales to prepay its term loans.
The Canadian company, which has been struggling with business and accounting issues and is in the midst of a leadership transition, said last month that while it intended to file its annual report within the requirements of its lending agreements, it might miss a deadline, which could allow lenders to accelerate loan payments.
The deal with loan holders marked one of several positive developments this week for Valeant. It said Tuesday that an internal investigation of its prior relationship with a mail-order pharmacy has been completed and hasn't found problems that would require further earnings restatements. The company already has said its past results will have to be restated because of problems with booking $58 million in revenue.
Then on Wednesday, William Ackman, whose investment firm Pershing Square Capital Management LP owns 9% of Valeant and who recently joined the company's board, said he was "cautiously optimistic" a replacement for outgoing Valeant CEO Michael Pearson would be named in "a matter of weeks, not months."
Shares of Valeant, up 30% in April, rose 6.6% to $36.44 in premarket trading.
The stock is now at its highest level since mid-March, when it lost more than half of its value in a single day after Valeant cut the company's earnings guidance and said it was in danger of defaulting on its debt if it didn't file its delayed annual report soon.
The loan agreement also is a positive for the company's lenders. Valeant's loans are the most widely held investment among loan funds called collateralized loan obligations, or CLOs, according to a March research report by Citigroup Global Markets Inc. These are investment pools that buy debt securities and pass on the income to their own investors.
Together, CLOs own about a third of $11.6 billion in outstanding Valeant loans, according to the report. Banks and other investment funds also hold the loans. In some of the CLOs, Valeant loans account for 4% of total investments, according to data from Moody's Investors Service.
Lenders on Wednesday said the Valeant deal was attractive, especially after Valeant said there would be no further restatements of its earnings.
--George Stahl contributed to this article.
Write to Vipal Monga at vipal.monga@wsj.com