Valeant Files Overdue Annual Report, Makes Sweeping Board Changes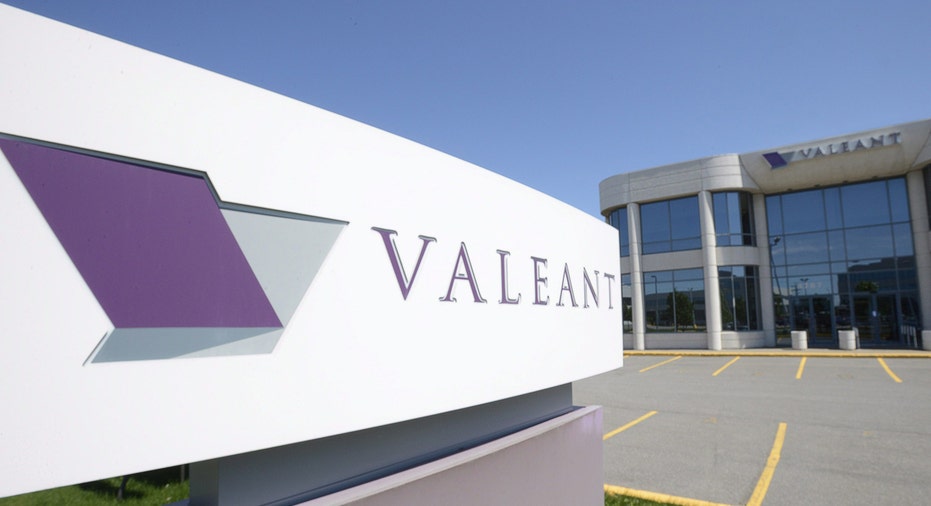 Valeant Pharmaceuticals International Inc. filed its overdue annual report on Friday morning, resolving the looming danger of debt default and at the same time revealing a number of new investigations into its business practices.
It also outlined sweeping board changes as it seeks to change its tone at the top of the company, moves The Wall Street Journal had reported on Wednesday.
The filing, known as a 10-K, had been delayed as Valeant sorted out its financials after an internal investigation found an error that prompted an earnings restatement.
Valeant had said it aimed to file the report by April 29 to avoid being considered in default by its lenders. It said it had received notices of default on some of its senior notes because it hadn't filed the report on time, though they had been waived. On Friday, Valeant said the defaults were "cured in all respects" by the report's filing.
Valeant also offered new information about ongoing Justice Department investigations and disclosed new state investigations. It said two probes by districts in Massachusetts and the Southern District of New York relate to matters including its patient assistance program, former relationship with the specialty pharmacy Philidor Rx Services LLC and its accounting treatment of sales to specialty pharmacies. The company said the investigations also focus on financial support provided by Valeant for patients, its distribution of products and information provided to the Centers for Medicare and Medicaid Services.
The company also disclosed in the filing that it is under investigation by the states of North Carolina and New Jersey. Valeant has previously disclosed that it is under investigation by multiple regulators over its drug pricing and other issues.
The filing also offers more detail about what happened with its revenue transactions through mail-order pharmacy Philidor Rx Services LLC that forced it to restate earnings.
Valeant has previously said it recognized $58 million in revenue through Philidor too early, and it confirmed that amount in Friday's filing; in the 10-K, it adds that those transactions included "fulfillment of unusually large orders with extended payment terms and increased pricing, " an "emphasis" on delivering product before Valeant executed an option to purchase Philidor, and "filling a substitute order of equivalent value for an unavailable product."
Valeant said Friday that following the review, net income for the 2014 fiscal year was dented by about $33 million and earnings by 9 cents a share.
The audited financial statements released Friday restate results for the year ended Dec. 31, 2014, the three months ended Dec. 31, 2014, the three months ended March 31, 2015, the six months ended June 30, 2015, and the nine months ended Sep. 30, 2015.
The company said it also identified misstatements in the first quarter of 2015, consisting primarily of the reversing effect on earnings of the 2014 misstatements, which reduce revenue by about $21 million, increase net income by about $24 million and increase earnings by about 7 cents a share. The company had previously reported first-quarter earnings of $74 million, or 21 cents a share, on revenue of $2.19 billion.
Valeant said its report was audited and found clean by PricewaterhouseCoopers LLP.
Valeant also separately outlined changes to its board of directors as the company, still under fire from lawmakers and investors, looks to change the tone among its top brass.
William Ackman, a Valeant director and major shareholder, had signaled change was coming during his testimony at a Senate Committee hearing on Wednesday during which he, outgoing CEO Michael Pearson and director Howard Schiller faced tough questioning over Valeant's widespread drug price increases.
"A lot of the board is going to turn over," Mr. Ackman told the committee. He also promised swift changes to the expensive price tags on many Valeant drugs. The board reshuffling follows the addition of four new directors, including Mr. Ackman, earlier this year.
Mr. Pearson is set to depart the company soon, to be replaced as chief executive by Joseph Papa, whom Valeant lured away from Perrigo Co. Mr. Papa is expected to start work for Valeant on Monday.
Shares of the company were up 3.6% in premarket trading to $36.50.
Write to Michael Rapoport at Michael.Rapoport@wsj.com, Jacquie McNish at Jacquie.McNish@wsj.com and Nathan Becker at nathan.becker@wsj.com