Vail Resorts Celebrates Winter With Strong Earnings, Increased Dividend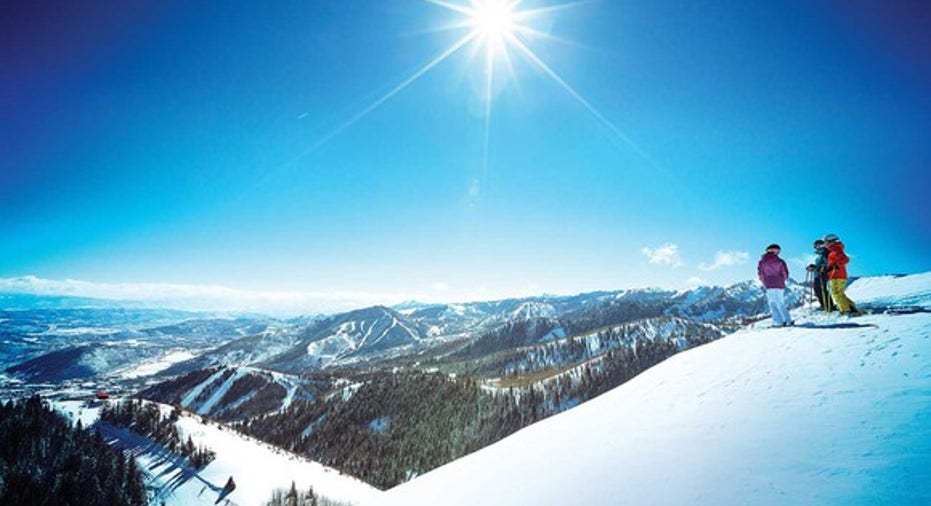 Investors in ski-resort operator Vail Resorts (NYSE: MTN) wait longingly each year for the winter months to come around, because that's when the company makes most of its money. Even with a small operation in Australia, where winter comes during the Northern Hemisphere's summer months, Vail Resorts still relies on North America for the vast majority of its revenue and profit. Coming into Friday's fiscal second-quarter financial report, Vail Resorts investors had high expectations for growth, thanks to the recent purchase of the Whistler Blackcomb resort in British Columbia. Vail's results were even stronger than most had anticipated, and that helped lead the company to reward shareholders with a big dividend boost.
Let's take a closer look at Vail Resorts to see how it did and what's ahead for the resort operator.
Image source: Vail Resorts.
Let it snow, let it snow, let it snow
Vail Resorts' fiscal second-quarter results were extremely favorable. The company reported revenue of $725.2 million, which was up 21% from the year-ago period, topping investor expectations for 18% to 19% top-line growth. Vail's net income grew even faster, climbing 27.5% to $149.2 million, and that worked out to earnings of $3.63 per share. That exceeded the consensus forecast among those following the stock by $0.22 per share.
Looking more closely at the numbers, Vail Resorts enjoyed success both from the Whistler acquisition and organically. Total lift revenue jumped nearly 25% to $358.2 million, and even without the impact of Whistler, lift revenue was up more than 7% from year-ago levels.
Yet in some areas, Whistler was the sole source of growth. Ski school revenue climbed 26%, but it would have gained only 1% without Whistler's influence. Dining revenue excluding Whistler actually dropped 2.5% because of delays in opening restaurants in certain areas where poor early ski-season conditions weighed on local results. Similarly, retail and equipment rental revenue fell 2% organically. Yet when you include Whistler, dining revenue jumped 22% and retail and rental sales were up by a fifth.
Off the mountain, Vail Resorts saw more measured success. Lodging-related revenue was up only 5%, and the company said that poor conditions early in the ski season hit that segment fairly hard. The real estate segment inched higher, with the company closing a sale of one condo unit at Vail Ritz-Carlton and the last two condo units at One Ski Hill Place in Breckenridge. The company said that it has also sold two more Vail Ritz-Carlton units since the fiscal second quarter ended on Jan. 31.
Overall, the season has been favorable compared to last year. Using Vail's metrics on a pro forma basis that assume that Whistler was part of Vail's network last year, lift revenue is up nearly 7%, while ancillary spending climbed across the board, including a 5% rise in ski school revenue, 2% in dining, and 3% in retail and rental income. Only total visits were sluggish, down 4% compared to year-to-date figures at this point last year.
CEO Rob Katz was quite pleased with the results, especially in light of below-average early season conditions. "We had strong results during the holidays and the month of January," Katz said, and Whistler in particular "has benefited from good conditions throughout the season, a low Canadian dollar versus the U.S. dollar, and the outstanding brand and guest experience delivered by the Whistler Blackcomb team."
What's ahead for Vail Resorts?
Moreover, Vail is excited about its future. The company announced last month that it would acquire Stowe Mountain Resort in northern Vermont, which will extend the Vail footprint into New England for the first time. By doing so, Vail should once again increase its potential penetration of season ticket sales, giving luxury skiers the opportunity to ski across the nation through some of its higher-end pass options.
Moreover, Vail sees a favorable year coming to fruition. The resort operator narrowed its guidance toward the upper end of its previous prediction, now expecting total EBITDA of $579 million to $603 million and net income of $196 million to $222 million.
Finally, Vail Resorts shared its success with shareholders through a big dividend boost. Going forward, Vail will pay 30% more to its investors, with a new quarterly dividend of $1.053 per share. The move will serve to push Vail's dividend yield back above 2%, making up for the fact that the stock price has risen so sharply in recent years.
Vail Resorts investors were happy with the report, and the stock climbed 3% in pre-market trading following the announcement. With Whistler doing well and new growth on the horizon, Vail has plenty of opportunities for even stronger performance this year and beyond.
10 stocks we like better than Vail ResortsWhen investing geniuses David and Tom Gardner have a stock tip, it can pay to listen. After all, the newsletter they have run for over a decade, Motley Fool Stock Advisor, has tripled the market.*
David and Tom just revealed what they believe are the 10 best stocks for investors to buy right now... and Vail Resorts wasn't one of them! That's right -- they think these 10 stocks are even better buys.
Click here to learn about these picks!
*Stock Advisor returns as of February 6, 2017
Dan Caplinger has no position in any stocks mentioned. The Motley Fool recommends Vail Resorts. The Motley Fool has a disclosure policy.