USMCA makes it 'almost physically impossible' for 2020 US recession: Wilbur Ross
USMCA will serve as a tailwind for the US economy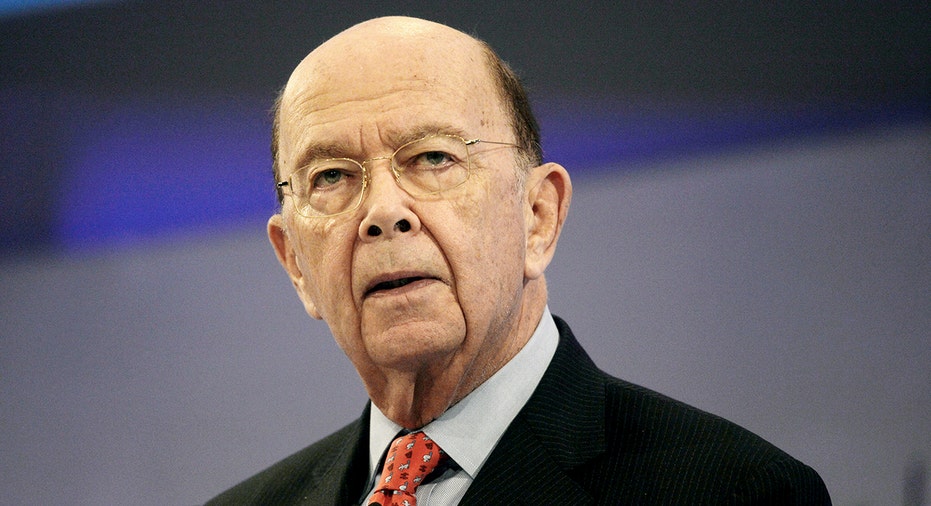 The United States-Mexico-Canada Agreement will provide a big lift to the U.S. economy, and go a long way toward staving off a U.S. recession in 2020, according to Commerce Secretary Wilbur Ross.
"I think it's almost physically impossible for there to be a recession this year," Ross told FOX Business' Maria Bartiromo on Thursday.
TRUMP SIGNS USMCA, PAVING WAY FOR JOB MARKET BOOM
On Wednesday, President Trump signed the USMCA, which encompasses more than $1.3 trillion of trade. The deal, which replaces the Clinton-era North American Free Trade Agreement, could inject almost 600,000 jobs into the U.S. economy and add $235 billion, or 1.2 percentage points, to gross domestic product, Ross said.
The U.S. has also recently reached trade deals with China, Japan and Korea.
Those trade deals and the dissipating impact from the General Motors strike will serve as a tailwind for the U.S. economy this year, Ross said. The General Motors strike, which lasted six weeks, cost the automaker more than $1.5 billion in lost profits and workers over $835 million in lost wages. However, the overall impact on U.S. manufacturing was likely muted.
However, the production freeze of the Boeing 737 Max is likely to weigh on the U.S. economy in the months ahead. The stoppage is expected to deliver "a big hit to the manufacturing sector just as its prospects were beginning to brighten," according Michael Pearce, chief U.S. economist at London-based Capital Economics. He said the reduced output would shave 0.5 percentage points off U.S. GDP if it were to persist through the entire first quarter.
CLICK HERE TO READ MORE ON FOX BUSINESS
The U.S. economy grew at a 2.1 percent pace in the fourth quarter, according to an advanced reading released Thursday by the Commerce Department.