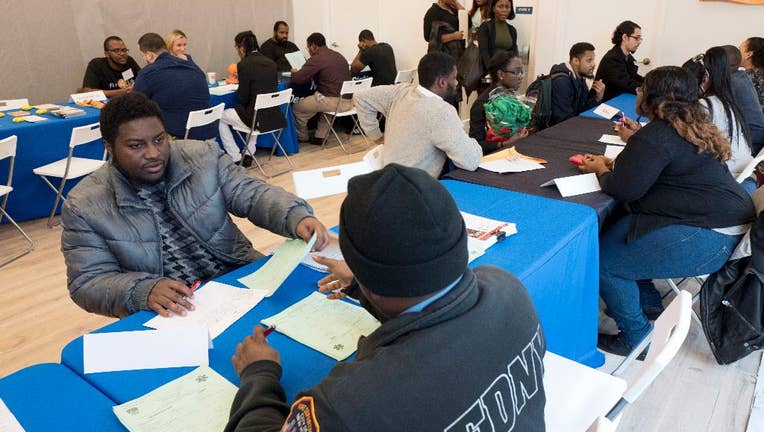 Fewer Americans filed for unemployment benefits last week after two weeks of small gains.
The Labor Department says weekly jobless claims dropped by 19,000 to 238,000, the lowest level in three weeks. The less volatile four-week average edged up by 750 to 243,000. Overall, 1.96 million Americans are collecting unemployment benefits, down 8.1 percent from a year ago.
Jobless claims are a proxy for layoffs. They have come in below 300,000 for 113 straight weeks, the longest stretch since 1970. The new report adds to evidence that the job market remains healthy. Even though the overall economy was growing at a sluggish pace at the beginning of the year, the jobless rate fell to 4.5 percent in March, the lowest in nearly a decade.