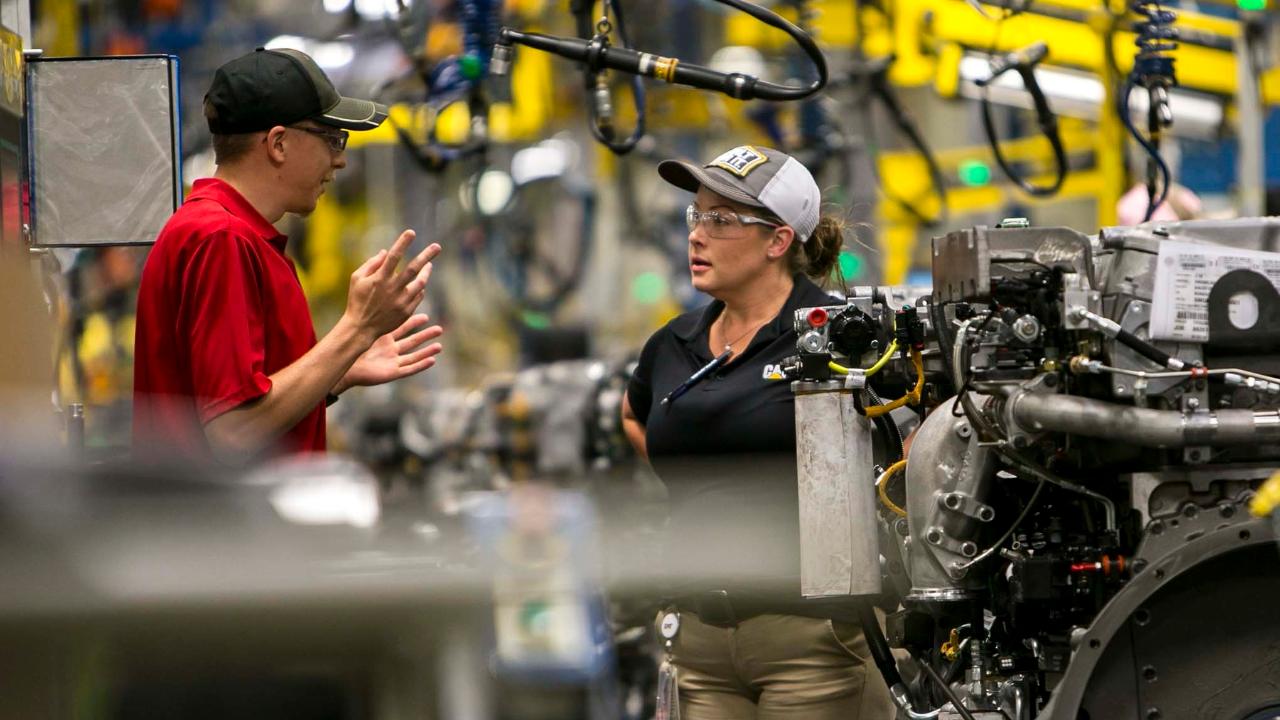 Stocks rose slightly to end the week at new record highs Friday after better-than-expected first quarter economic growth data offset some disappointing earnings reports.
The S&P 500 and Nasdaq indexes both saw a new record high as better-than-expected earnings Amazon and Ford overshadowed disappointments for Intel and Exxon Mobil.
The S&P 500 index is up 17 percent year-to-date with first quarter earnings proving not as bad as investors feared after the Federal Reserve earlier this year decided to hold off on further interest rate rises.
| Ticker | Security | Last | Change | %Chg |
| --- | --- | --- | --- | --- |
| I:DJI | DOW JONES AVERAGES | 26935.07 | -159.72 | -0.59% |
| SP500 | S&P 500 | 2992.07 | -14.72 | -0.49% |
| I:COMP | NASDAQ COMPOSITE INDEX | 8117.674437 | -65.20 | -0.80% |
First-quarter gross domestic product grew 3.2 percent, the Commerce Department said Friday morning, beating estimates for 2.5 percent growth, compared to a 2.2 percent increase in the last quarter of 2018. First quarter GDP growth was the fastest in six years.
Higher state and local government spending more than compensated for the federal government shutdown at the start of the year, while international trade also contributed to GDP growth. But consumer spending growth was only 1.2 percent, the slowest increase in a year, and business fixed-investment growth slowed to 2.7 percent, down from a 5.4 percent in the prior quarter.
"We had all but given up on the first quarter with the Federal government shutdown ending January 25, frigid winter weather conditions shutting down manufacturing production, and the fears of a world growth slowdown," said Chris Rupkey, chief financial economist at MUFG, in a note. "So far the fears are unfounded," Rupkey said.
MORE FROM FOXBUSINESS.COM..
Intel stock plunged in what may be its biggest one-day decline in about 11 years, after the chip maker reported a disappointing earnings outlook, despite first quarter earnings beating estimates.
Exxon reported quarterly earnings that missed analysts' expectations on Friday with the oil giant losing money on its refining business for the first time since 2009. Chevron also reported weaker refining results on Friday.
American Airlines lowered its guidance as it continues to struggle with cancellations and other costs related to the grounding of its fleet of Boeing MAX 8 jets.
But Amazon shares traded higher after results topped expectations in a late Thursday report. Amazon competitors Walmart and Target both saw their stocks fall on Friday after Amazon announced that it will invest $800 million in the second quarter to make one-day shipping for Prime members a reality.
Also late Thursday Ford posted stronger-than-expected first-quarter earnings following a jump in U.S. demand for pick-up trucks and the stock rose sharply Friday.
Ride-hailing company Uber  is aiming for a valuation of up to $91.5 billion in its initial public offering  after  setting a target price range of $44 to $50 per share for its IPO, in a regulatory filing on Ffiday. The Uber IPO would rank it as the largest in the United States since the IPO by Chinese e-commerce giant Alibaba Group Holding Ltd in 2014.
| Ticker | Security | Last | Change | %Chg |
| --- | --- | --- | --- | --- |
| INTC | INTEL CORPORATION | 50.72 | -0.85 | -1.65% |
| XOM | EXXON MOBIL CORPORATION | 72.08 | -0.25 | -0.35% |
| AAL | AMERICAN AIRLINES GROUP INC. | 27.99 | -0.31 | -1.10% |
| AMZN | AMAZON.COM INC. | 1,794.16 | -27.34 | -1.50% |
| WMT | WALMART INC. | 116.98 | -0.13 | -0.11% |
| F | FORD MOTOR COMPANY | 9.17 | +0.07 | +0.77% |
The US dollar slipped back from two year highs and gold prices rose following the US GDP report
U.S. Treasury yields fell though after the strong first-quarter GDP data was offset by weak inflation data. The 10-year Treasury note yield slipped to 2.50 percent.  The headline inflation rate fell to a 1.4 percent annually in the first quarter, from 1.9 percent in the previous period.
The Federal Reserve is not expected to change its policy of refraining from further interest rate rises this year despite the strong GDP data. The U.S. central bank meets again next week to discuss the outlook.
Oil prices tumbled about 4 percent on Friday President Trump said at a National Rifle Association event that he told OPEC to lower prices.
International crude oil benchmark Brent was trading around $71.63 per barrel while U.S. West Texas Intermediate fell to around $62.64.
Earlier this week crude oil prices saw a six month high after Trump moved to restrict Iranian oil exports further.