US stocks soar on strong jobs report; inflation fears ease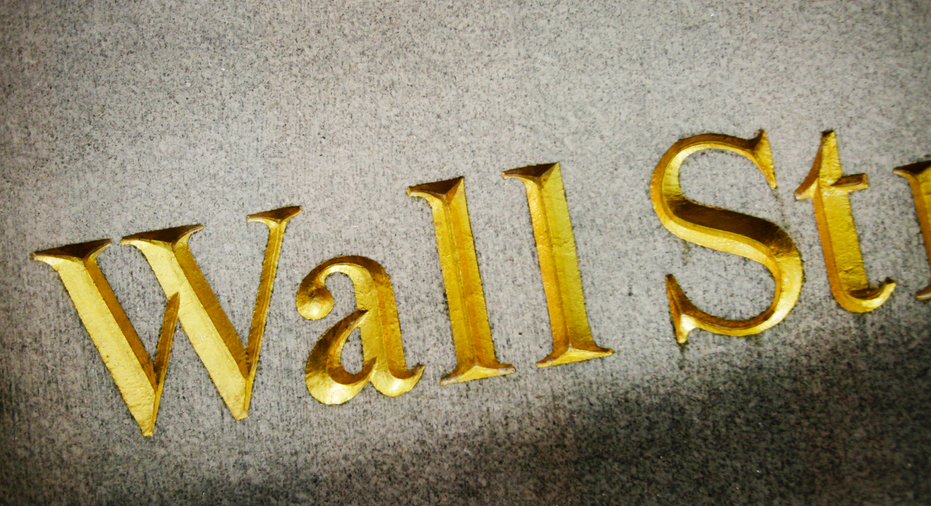 Wall Street got exactly what it wanted from Friday's jobs report: solid hiring, moderate wage growth and continued low unemployment. Investors sent stocks sharply higher, particularly their recent favorites, technology companies.
U.S. employers added 313,000 jobs in February, more than forecast, and wages didn't rise as much as investors had feared. The Labor Department also said January's spike in wages was a bit smaller than it originally thought. It made for a happy ninth anniversary for the current bull market.
A month earlier, a jump in wages got investors worried about inflation and set off a stock market swoon, giving the benchmark S&P 500 index its first 10 percent decline in two years.
"I think the fears of wages getting out of control in this point in the cycle ... were squashed," said Katie Nixon, chief investment officer for Northern Trust Wealth Management.
Bond yields also moved solidly higher as investors anticipated that the solid jobs survey portends more steady growth in the U.S. economy.
The Nasdaq composite regained the last of its February losses and closed at an all-time high. Banks also rose as interest rates increased, and industrial and health care and basic materials companies also climbed. Those sectors tend to do better when the economy is growing quickly.
The S&P 500 index climbed 47.60 points, or 1.7 percent, to 2,786.57. The Dow Jones industrial average rose 440.53 points, or 1.8 percent, to 25,335.74. The Nasdaq composite jumped 132.86 points, or 1.8 percent, to 7,560.81. The Russell 2000 index of smaller-company stocks picked up 25.18 points, or 1.6 percent, to 1,597.14.
Apple rose $3.04, or 1.7 percent, to $179.98 and Microsoft jumped $2.11, or 2.2 percent, to $96.54. Both finished at record highs. Technology companies have led the market's rally since early 2017, and they have led the recovery from its recent lows as well.
The S&P 500 is still 3 percent beneath its latest record high close, which came on Jan. 26. None of the other major S&P sectors have recovered all of their February losses, as technology has.
Bond prices dropped. The yield on the 10-year Treasury note rose to 2.90 percent from 2.85 percent. Banks advanced, but high-dividend stocks like utilities and phone companies fell. Those stocks are often compared to bonds and they tend to fall when yields move higher, as higher yields make them less appealing to investors seeking income.
Stocks initially declined last week after President Donald Trump said he would place tariffs on imported steel and aluminum. They've recovered their losses after he granted exemptions to Canada, Mexico, and potentially to other countries.
Nixon said the administration appears to be setting itself up to take a harder line in China. While China isn't a major exporter of steel to the U.S., trade disputes between the two countries aren't uncommon and the government is currently investigating China's treatment of intellectual property held by U.S. companies.
"Clearly the target here is China and how that unfolds will be important for markets," Nixon said. "The collateral damage could be relatively wide unless it's done carefully, and so far the process has not been very careful."
U.S. and South Korean officials said Trump might meet with North Korean leader Kim Jong Un by May to negotiate a potential end to Pyongyang's nuclear weapons program. The news helped send South Korea's Kospi up 1.1 percent. Other Asian indexes also rose. Japan's benchmark Nikkei 225 gained 0.5 percent and. Hong Kong's Hang Seng also rose 1.1 percent.
The White House later said the meeting won't happen unless North Korea takes "concrete steps" to match promises it has made.
Netflix rose $14.44, or 4.6 percent, to $331.44 after the New York Times reported that the streaming service is negotiating with Barack Obama to have the former president and his wife Michelle produce shows. The two sides haven't confirmed that they are in talks. GBH Insights analyst Daniel Ives said a deal with the Obamas would be "another major win for Netflix" as it tries to launch more and more original shows.
Toymakers fell following news reports that Toys R Us is getting ready to liquidate its U.S. operations. The chain, which filed for bankruptcy protection, has been unable to find a buyer or restructure its debt. Despite its struggles, it's still a major retailer of toys. Hasbro dropped $1.92, or 2.1 percent, to $91.46 while Mattel sank $1.13, or 7.1 percent, to $14.84.
Energy companies climbed as benchmark U.S. crude added $1.92 or 3 percent, to $62.04 a barrel in New York, while Brent crude, used to price international oils, rose $1.88, or 3 percent, to $65.49 a barrel in London.
Elsewhere, wholesale gasoline added 4 cents to $1.90 a gallon. Heating oil rose 3 cents to $1.89 a gallon. Natural gas lost 4 cents to $2.73 per 1,000 cubic feet.
In Europe, France's CAC 40 rose 0.4 percent while Germany's DAX fell 0.1 percent. The FTSE 100 in Britain rose 0.3 percent.
Gold rose $2.30 to $1,324 an ounce. Silver added 11 cents to $16.61 an ounce. Copper jumped 6 cents, or 1.9 percent, to $3.14 a pound.
The dollar rose to 106.77 yen from 106.24 yen. The euro rose to $1.2313 from $1.2306.
____
AP Markets Writer Marley Jay can be reached at http://twitter.com/MarleyJayAP . His work can be found at https://apnews.com/search/marley%20jay .