US stocks sink, threatening four-day winning streak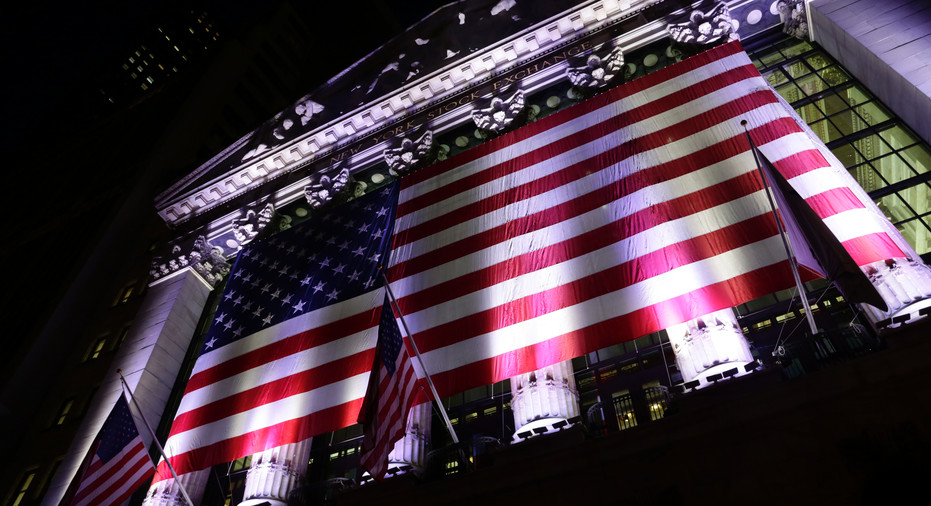 U.S. stocks are slipping Thursday after a four-day rally brought major indexes to record highs. Banks are falling with interest rates and the stronger dollar is sending industrial and basic materials companies lower.
A spokesman for the Chinese government said the U.S. should negotiate with China as an equal to resolve their dispute over technology policy. The two sides recently placed tariffs on $50 billion in each other's goods and have threatened to take more drastic steps.
KEEPING SCORE: The S&P 500 index lost 8 points, or 0.3 percent, to 2,905 as of noon Eastern time. The Dow Jones Industrial Average fell 113 points, or 0.4 percent, to 26,010.
Technology and health care companies did a bit better than the rest of the market, and the Nasdaq composite fell 6 points, or 0.1 percent, to 8,103.
The Russell 2000 index of smaller-company stocks gave up 4 points, or 0.3 percent, to 1,729.
SHOP OR JUST DROP: Discount retailer Dollar Tree plunged 12 percent to $83.11 after its quarterly profit and sales fell short of Wall Street projections. Investors were also concerned about the company's forecast for the rest of the year.
Competitor Dollar General slipped 2 percent to $104.54 after it said its profit margins dipped. Clothing retailer Abercrombie & Fitch sank 15.2 percent to $23.10 after its sales disappointed analysts while PVH, which owns the Calvin Klein and Tommy Hilfiger brands, lost 8.1 percent to $143.90. Arts and crafts retailer Michaels fell 9.8 percent to $18.01.
DIAMONDS IN THE ROUGH: While many other retailers struggled, Signet Jewelers jumped 28.6 percent to $70.29 after its sales flew past expectations and it raised its forecasts for the year. Also rising was clothing and accessories retailer Tilly's, which rose 13.3 percent to $20.40 after its report.
HITTING PAUSE: Video game maker Electronic Arts dropped 9 percent to $116.91 after it said the release of a major game, "Battlefield V," will be delayed by four weeks. It also said the strong dollar is hurting its sales. It cut a revenue forecast, citing those problems.
MEDICAL MERGER: K2M Group jumped 25.7 percent to $27.43 after larger medical device maker Stryker agreed to buy it for $27.50 a share, or $1.2 billion. Stryker slipped 0.8 percent to $169.89.
SEND IT BACK?: Campbell Soup says it will sell its international business to pay down debt and will focus on its snack and soup business in North America. Investors appeared unenthusiastic about the proposal, and the stock lost 2 percent to $39.21.
CURRENCIES: The dollar fell to 111.20 yen from 111.69. The euro fell to $1.1645 from $1.1699.
The ICE US Dollar Index edged higher after some recent losses. That makes U.S. goods sold overseas get more expensive. Caterpillar fell 1.5 percent to $139.69 and Deere lost 1.3 percent to $144.04. Gold and copper miner Freeport-McMoRan lost 3 percent to $14.22 and steel producer Nucor slid 1.9 percent to $62.86.
ENERGY: Oil prices rose. Benchmark U.S. crude gained 0.5 percent to $69.86 a barrel in New York, while Brent crude, used to price international oils, added 0.4 percent to $77.77 a barrel in London.
BONDS: Bond prices rose. The yield on the 10-year Treasury note fell to 2.86 percent from 2.88 percent. That hurt banks, as lower yields mean long-term loans are less profitable.
OVERSEAS: Germany's DAX was down 0.5 percent and the CAC 40 in France shed 0.4 percent. The FTSE 100 index of leading British shares fell 0.6 percent.
Japan's benchmark Nikkei 225 added 0.1 percent while the Kospi in South Korea dropped 0.1 percent. Hong Kong's Hang Seng was 0.9 percent lower.
____
AP Markets Writer Marley Jay can be reached at http://twitter.com/MarleyJayAP His work can be found at https://apnews.com/search/marley%20jay