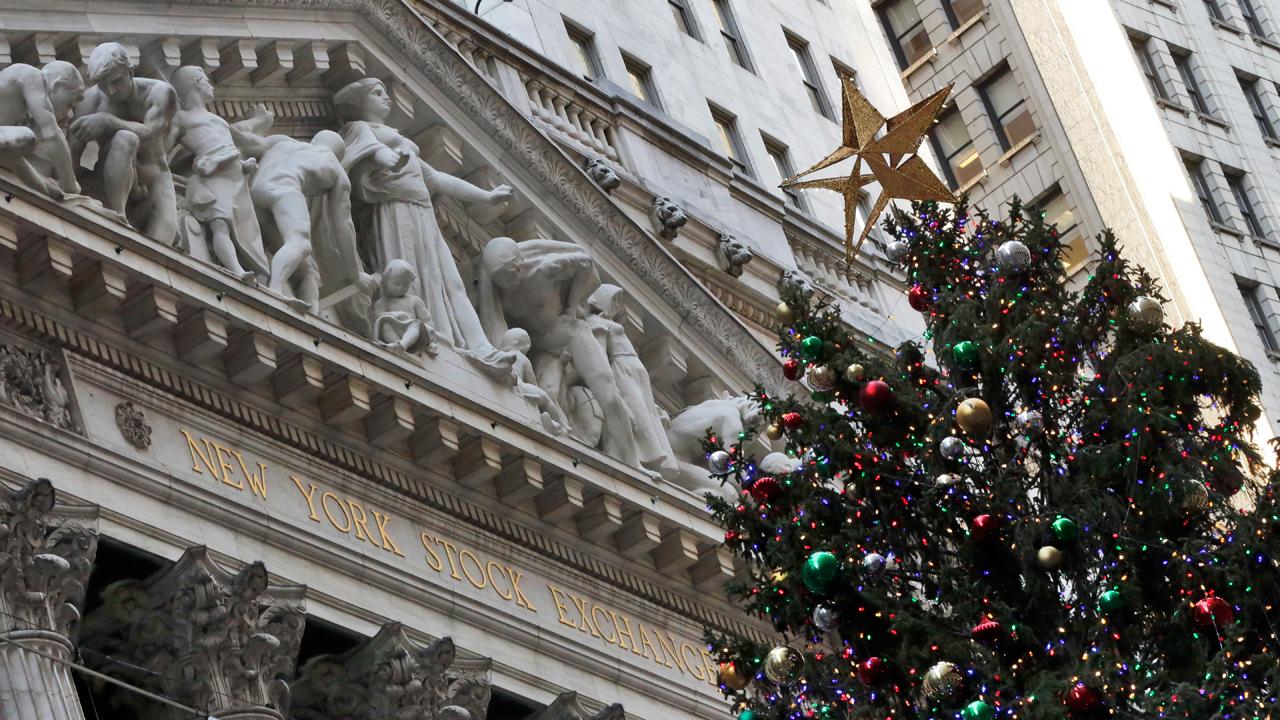 U.S. stocks opened broadly higher on Monday, with the Dow Jones Industrial Average, S&P 500 and Nasdaq Composite touching intraday highs for the second-straight session as investors digested the progress made towards passing tax reform.
U.S. stock indexes have been on a seemingly unstoppable run, boosted by the expectation that tax reform would provide extra impetus to the growing U.S. economy.
This is the last full trading week of the year, and investors are increasingly confident that Republicans will pass a tax reform bill before year-end.
If the Dow holds onto its gains, it will post its 70th record close of 2017, the highest number of records ever in a calendar year, and the 70th record close under President Trump.
Six Dow stocks hit all-time highs on Monday: McDonald's (NYSE:MCD), Microsoft (NASDAQ:MSFT), Boeing (NYSE:BA), Visa (NYSE:V), United Technologies (NYSE:UTX) and Goldman Sachs (NYSE:GS)
The S&P 500 and Nasdaq also hit records, putting them on track for their 70th and 80th record closes respectively since Election Day.
Meanwhile, Monday was a busy session for mergers and acquisitions. Among the included deals: Hershey (NYSE:HSY) said it would buy the SkinnyPop popcorn maker Amplify Snack (NYSE:BETR), Campbell Soup (NYSE:CPB) said it would buy the Pretzels and Cape Cod chips maker Synder's-Lance (NASDAQ:LNCE), and Casino operator Penn National Gaming (NASDAQ:PENN) said it would buy Pinnacle Entertainment (NASDAQ:PNK) for $2.8 billion.