US slaps duties on Bombardier jets after Boeing subsidy complaint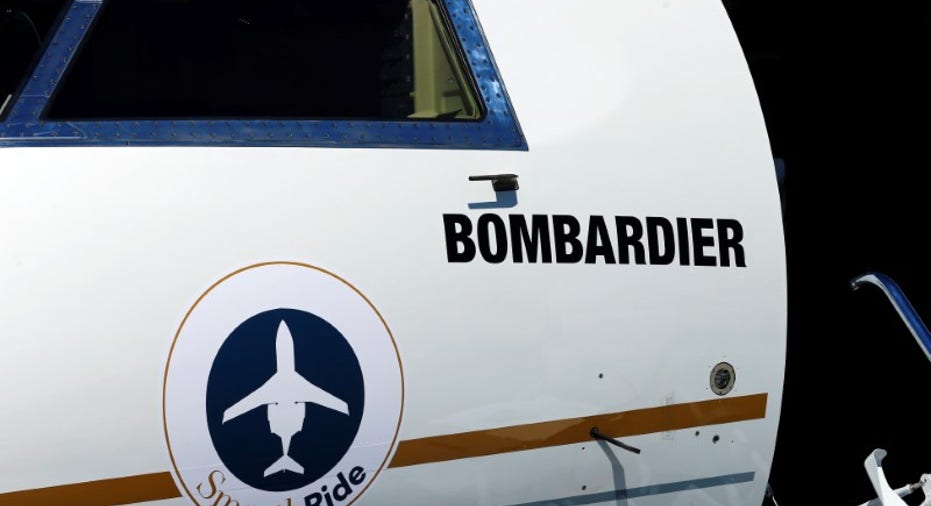 The U.S. Commerce Department on Tuesday slapped preliminary anti-subsidy duties on CSeries jets made by Bombardier Inc after rival Boeing Co charged that the aircraft were unfairly subsidized by Canada.
The department said it imposed a 219.63 percent countervailing duty on Bombardier's new commercial jets after it made a preliminary finding of subsidization. Boeing has complained the 110-to-130 seat aircraft were dumped below cost in the U.S. market last year while benefiting from unfair subsidies.
An April 2016 order for 75 CSeries jets from Delta Air Lines stemmed from the same harmful sales practices European rival Airbus SE employed to win business in the 1990s, according to Boeing.
The Commerce Department's penalty against Bombardier will only take effect if the U.S. International Trade Commission (ITC) rules in Boeing's favor in a final decision expected in 2018.
The CSeries starts at $79.5 million, according to list prices, but carriers usually receive discounts of about 50 percent.
Subsidy-related duties would add considerably to the cost of the jets within the U.S. market and prices could rise even further if Commerce announces additional anti-dumping duties in a ruling expected early next month.
Bombardier, which has repeatedly denied Boeing's allegations, was not immediately available for comment.
Boeing said in a statement: "This dispute has nothing to do with limiting innovation or competition, which we welcome. Rather, it has everything to do with maintaining a level playing field and ensuring that aerospace companies abide by trade agreements."
Duties could chill U.S. sales of the fuel-efficient CSeries, raising concerns over future orders and jobs in Canada and the United Kingdom. Bombardier is the largest manufacturing employer in Northern Ireland.
Canadian Prime Minister Justin Trudeau recently put his government's planned purchase of Boeing Super Hornet fighter jets on hold because of the trade dispute, saying it could not "do business with a company that's busy trying to sue us and put our aerospace workers out of business."
'NOT A SLAM DUNK'
Boeing has argued that the military sale to the Canadian government and its petition againstBombardier are not linked. But the U.S. jetmaker has said the CSeries would not exist without hundreds of millions of dollars in launch aid from the governments of Canada and Britain, or a $2.5 billion equity infusion from the province of Quebec and its largest pension fund in 2015.
To win its case before the ITC, Boeing still faces the challenge of proving it was harmed byBombardier's sales practices, despite not using one of its own jets to compete for the Delta order, Dan Pearson, a senior fellow at the libertarian Cato Institute think tank in Washington, said before Tuesday's announcement.
"This (ITC case) cannot be a slam dunk," said Pearson, a former ITC chairman. "I'm having a hard time figuring out how Boeing was harmed by this."
Canada has pushed to settle the dispute. But one industry source said Boeing, which could gain some leverage with the Commerce Department's initial decision in its favor, sees the alleged CSeries dumping as a long-term threat to its civilian airliner business. (Reporting by Allison Lampert in Montreal and Alwyn Scott in New York; Editing by Tom Brown and Peter Cooney)