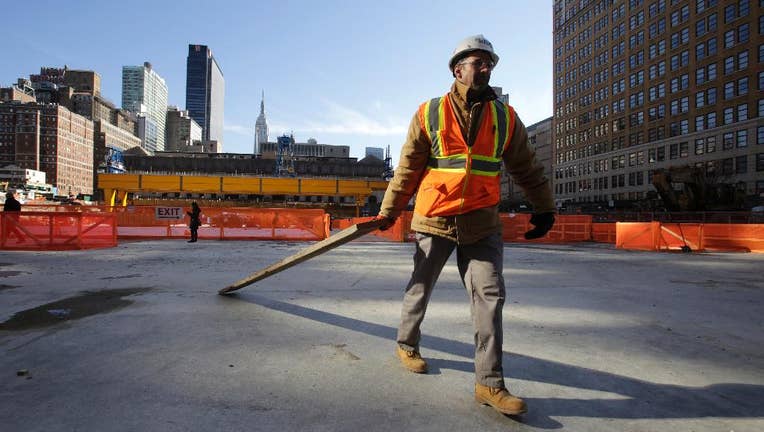 The Institute for Supply Management, a trade group of purchasing managers, issues its index of non-manufacturing activity for December. The report will be released Tuesday at 10 a.m. Eastern.
SLOWER GROWTH LIKELY: Economists forecast that U.S. services firms grew at a slower but still healthy pace last month. They expect the index to fall to 58, from 59.3 in November. Any reading above 50 signals growth.
A decline is unlikely to cause much concern because the index is riding so high. November's reading was near the eight-year high of 59.6 reached in August.
The ISM is a trade group of purchasing managers. Its survey of services firms covers businesses that employ 90 percent of the American workforce, including retail, construction, health care and financial services companies.
SOLID ECONOMY: The index averaged 56 in 2014, which was consistent with the strong growth the economy enjoyed after harsh winter weather caused a contraction in the first three months of last year.
The economy rebounded over the spring and summer, expanding in the six months from April to September at the fastest pace since 2003.
Employers have stepped up hiring as well, adding an average of 241,000 jobs a month through November of last year. That's the strongest pace for job gains since 1999.
The December jobs report, to be released Friday, is expected to show a similar pace. Economists are forecasting a gain of 240,000 jobs, while the unemployment rate is predicted to remain 5.8 percent, according to FactSet.
Each additional jobs means that there are more Americans with paychecks and incomes to spend shopping, eating out and traveling, all of which benefit services companies.
On Friday, the ISM said that a separate index tracking manufacturing slipped in December to 55.5 from 58.7 in November. Falling orders and production dragged down the index. Still, a measure of hiring rose, a good sign for Friday's jobs report.