US: Sanction exemptions open to those reducing Iran imports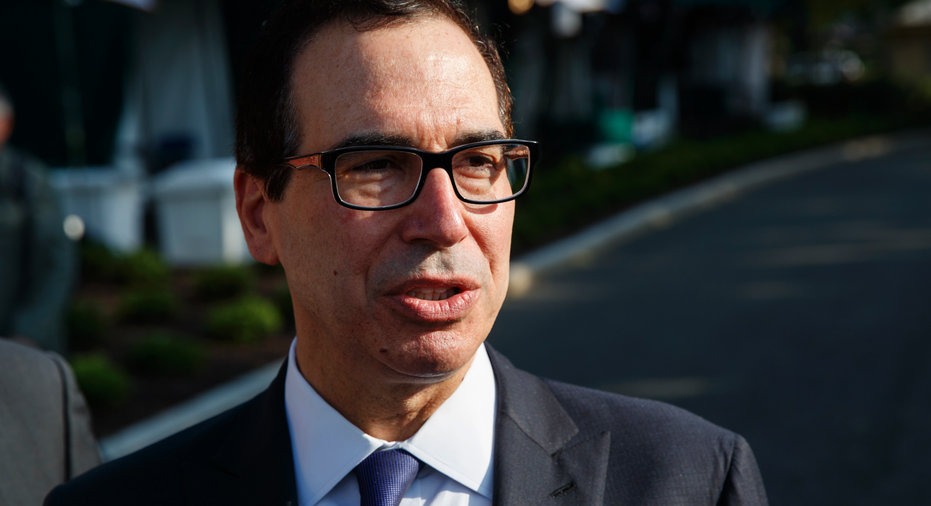 Countries and businesses that continue to import Iranian oil could avoid penalties by making "significant reductions" as Washington re-imposes sanctions on Tehran later this year, according to top U.S. officials.
"We want people to reduce oil purchases to zero, but in certain cases if people can't do that overnight, we'll consider exemptions," Treasury Secretary Steven Mnuchin told journalists as he and Secretary of State Mike Pompeo returned to the U.S. from Mexico late last week.
Pompeo maintained that the possible wiggle room didn't undermine the U.S. commitment to restrict Iran's economy.
"Make no mistake about it," Pompeo said, "we're determined to impose these sanctions globally and broadly."
Harsh economic sanctions on Iranian entities and groups with links to Tehran have been central to the Trump administration's policy in the region. President Donald Trump has repeatedly called Iran the most destabilizing force in the Middle East, pointing to armed groups the country supports in Lebanon, Syria, Iraq and Yemen.
Pompeo said the punishing sanctions were aimed at depriving Iran of the resources to "continue to foment terror and malign activity around the world."
The U.S. has faced significant pushback from key European allies over the planned imposition of so-called "secondary" sanctions that target businesses that continue to buy Iranian oil. While Germany, France and Britain didn't withdraw from the landmark 2015 nuclear accord with Tehran, the global financial system is so interconnected and so tied to New York that it is almost impossible for anyone anywhere in the world to continue their business with Iran without risk of violating U.S. sanctions.
Uncertainly surrounding the re-imposition of U.S. sanctions has already rocked Iran, contributing to the Iranian rial falling sharply against the U.S. dollar and sparking waves of protests across the country.
Iranian oil exports — they are the world's sixth largest — have been of particular importance to global market stability. The White House says Saudi Arabia could raise oil production to make up for any shortfall, but Riyadh has not announced any plans.
Crude oil prices sank Monday on reports the U.S. will take a softer stance on countries that import oil from Iran after sanctions on Iran's energy sector go back into effect.
Benchmark U.S. crude fell 4.2 percent to $68.06 in New York. Brent crude, used to price international oils, fell 4.4 percent to $71.99 a barrel in London.
Iranian President Hassan Rouhani has accused the U.S. of stoking an "economic war" and suggested Iran could immediately ramp up its production of uranium in response to U.S. pressure. Potentially that would escalate the very situation the nuclear deal sought to avoid — an Iran with a stockpile of highly enriched uranium that it could use to build atomic bombs.
"The mission is to get Iran to become a normal country," Pompeo said, explaining that the economic pressure is aimed at stopping Iran from "assassinating people" and "launching missiles around the world."
"So, yes, we're using every element of American power to try and achieve (that) end, to try and get Iran to behave in a way that is rational and normal," he said.
The officials spoke to reporters traveling with them on condition that their remarks not be reported until Monday.