US producer prices rise in January on gasoline, health care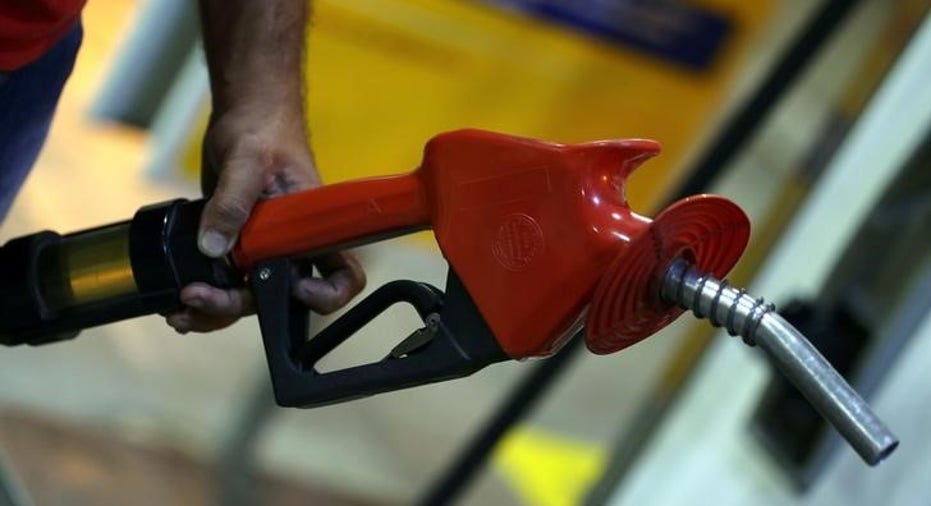 WASHINGTON (Reuters) - U.S. producer prices accelerated in January, boosted by strong gains in the cost of gasoline and healthcare, offering more evidence that inflation pressures were building up.
The report came on the heels of data on Wednesday showing a broad increase in consumer prices in January. The Labor Department said on Thursday its producer price index for final demand rose 0.4 percent last month after being unchanged in December.
In the 12 months through January, the PPI rose 2.7 percent after advancing 2.6 percent in December. A key gauge of underlying producer price pressures that excludes food, energy and trade services jumped 0.4 percent last month. The so-called core PPI edged up 0.1 percent in December.
It rose 2.5 percent in the 12 months through January, the largest increase since August 2014. The core PPI increased 2.3 percent in the 12 months through December.
The PPI report bolsters expectations that inflation will gain steam this year even though its correlation with consumer prices has weakened.
Economists believe that a tightening labor market, weak dollar and fiscal stimulus in the form of a $1.5 trillion tax cut package and increased government spending will lift inflation toward the Federal Reserve's 2 percent target this year.
The U.S. central bank's preferred inflation measure, the personal consumption expenditures (PCE) price index excluding food and energy, has undershot its target since May 2012.
U.S. financial markets were little moved by the data.
The Fed has forecast three interest rate increases this year, with the first hike expected in March. Most economists are, however, forecasting four rate increases this year because of rising inflation pressures.
FOOD PRICES FALL
Last month, the cost of hospital outpatient care surged 1.0 percent, the largest increase since August 2014, after gaining 0.1 percent in December.
Hospital inpatient care rose 0.3 percent. Overall, the cost of healthcare services shot up 0.7 percent in January. Those costs feed into the core PCE price index.
Wholesale goods prices increased 0.7 percent last month, after nudging up 0.1 percent in December. Gasoline prices, which rose 7.1 percent, accounted for nearly half of the increase in the cost of goods last month.
Wholesale food prices fell for a second straight month, with prices for prepared poultry posting their biggest drop in 14 years and chicken eggs declining by the most since December 2015. Core goods prices rose 0.2 percent for the second consecutive month.
In a second report, the Labor Department said initial claims for state unemployment benefits increased 7,000 to a seasonally adjusted 230,000 for the week ended Feb. 10.
Claims fell to 216,000 in mid-January, which was the lowest level since January 1973. Last week marked the 154th straight week that claims remained below the 300,000 threshold, which is associated with a strong labor market. That is the longest such stretch since 1970, when the labor market was much smaller.
The labor market is near full employment, with the jobless rate at a 17-year low of 4.1 percent. The tighter labor market is starting to exert upward pressure on wage growth, which will over time add to inflation pressures.
Last week, the four-week moving average of initial claims, considered a better measure of labor market trends as it irons out week-to-week volatility, rose 3,500 to 228,500.
The claims report also showed the number of people receiving benefits after an initial week of aid increased 15,000 to 1.94 million in the week ended Feb. 3. The four-week moving average of the so-called continuing claims fell 5,750 to 1.94 million.
(Reporting By Lucia Mutikani; Editing by Andrea Ricci)