Oil prices jump as Gulf of Mexico rigs evacuated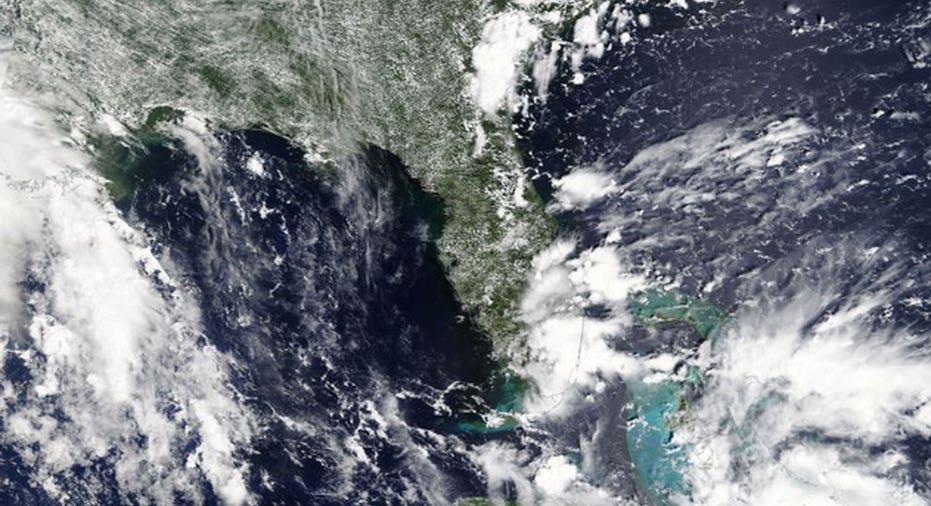 Oil prices rose sharply on Tuesday after the evacuation of two Gulf of Mexico oil platforms in preparation for a hurricane.
U.S. light crude rose $1.31 a barrel from Friday's close to a peak of $71.11, its highest since mid-July, before easing to around $71.00, up $1.20, by 0900 GMT. U.S. markets were closed on Monday for Labor Day.
Benchmark Brent crude, which traded on Monday, was up $1.00 at $79.15 a barrel.
Anadarko Petroleum said on Monday it had evacuated and shut production at two oil platforms in the Gulf of Mexico ahead of the approach of Gordon, which is expected to come ashore as a hurricane.
Global oil markets have tightened over the last month, pushing up Brent prices by more than 10 percent since the middle of August. Investors anticipate less supply from Iran as U.S. sanctions on Tehran begin to bite.
"With ship-tracking data now pointing at a reduction in Iranian exports, renewed strife in Libya, and Venezuelan export availability hobbled by an accident at the key Jose terminal, the list of bullish headlines is getting longer," said Michael Dei-Michei, head of research at Vienna consultancy JBC Energy.
Barclays bank said on Tuesday oil markets had changed since 2017, when worries about rising supply were more evident.
"U.S. producers are resisting temptation and exercising capital discipline, OPEC and Russia have convinced market participants they are managing the supply of over half of global production, the U.S. is using sanctions more actively, and several key OPEC producers are at risk of being failed states," Barclays said.
"Prices could reach $80 and higher in the short term," Barclays said. For 2020, it said it expected Brent to average $75 a barrel, up from its previous forecast of $55.
Harry Tchilinguirian, oil strategist at BNP Paribas, struck a similar tone, warning of "supply issues" into 2019.
"Crude oil export losses from Iran due to U.S. sanctions, production decline in Venezuela and episodic outages in Libya are unlikely to be offset entirely by corresponding rises in OPEC+ production," Tchilinguirian said.
BNP Paribas expects Brent to average $79 in 2019.
While U.S. sanctions are forcing many Western companies to cease trading with Tehran, two of its biggest customers have said they will continue to buy Iranian crude.
India will allow state refiners to import Iranian oil if Tehran arranges and insures tankers. And Chinese buyers are shifting most of their Iranian oil imports to vessels owned by National Iranian Tanker Co.
(Reporting by Christopher Johnson in LONDON and Henning Gloystein in SINGAPORE; Editing by Dale Hudson and Louise Heavens)