US new home sales race to 10-year high in October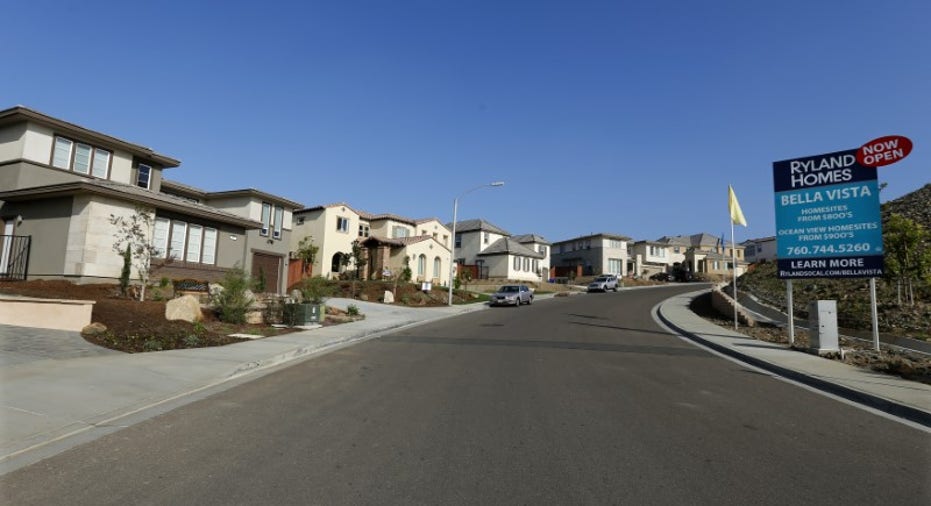 WASHINGTON (Reuters) - Sales of new U.S. single-family homes unexpectedly rose in October, scaling their highest level in 10 years amid robust demand across the country, offering a boost to the housing market.
The Commerce Department said on Monday new home sales increased 6.2 percent to a seasonally adjusted annual rate of 685,000 units last month. That was the highest level since October 2007. September's sales pace was revised down to 645,000 units from the previously reported 667,000 units.
Economists polled by Reuters had forecast new home sales, which account for 11 percent of overall home sales, falling 6.0 percent to a pace of 625,000 units last month. New home sales surged 18.7 percent on a year-on-year basis in October. They have now increased for three straight months.
That together with last month's increase in homebuilding and sales of previously owned homes suggests the housing market could be regaining momentum after treading water for much of the year. Housing has been constrained by shortages of homes for sale, skilled labor and suitable building land.
Activity was also temporarily restrained by Hurricanes Harvey and Irma. Housing has been a drag on economic growth since the second quarter. There are concerns that an effort by Republicans in the U.S. Congress to overhaul the tax code could undermine the housing market.
Republicans in the House of Representatives have proposed allowing interest payment deductions on mortgage debt only up to $500,000, and only on a primary residence. Their colleagues in the Senate want to keep the existing limit at $1 million but eliminate the deduction of interest on home-equity loans
The PHLX housing index <.HGX> was trading slightly lower. Stocks on Wall Street were mixed while the dollar dipped against a basket of currencies. Prices for U.S. Treasuries slipped.
Last month, new single-family homes sales soared 30.2 percent in the Northeast to their highest level since October 2007. Sales in the South increased 1.3 percent also to a 10-year high. There were also strong gains in sales in the West and Midwest last month.
More than two-thirds of the new homes sold last month were either under construction or yet to be started.
Despite the rise in sales in October, the inventory of new homes on the market increased 1.4 percent to 282,000 units, the highest level since May 2009.
At October's brisk sales pace it would take 4.9 months to clear the supply of houses on the market, the fewest since July 2016 and down from 5.2 months in September. A six-month supply is viewed as a healthy balance between supply and demand.
(Reporting by Lucia Mutikani; Editing by Andrea Ricci)