US new home sales fall to eight-month low in August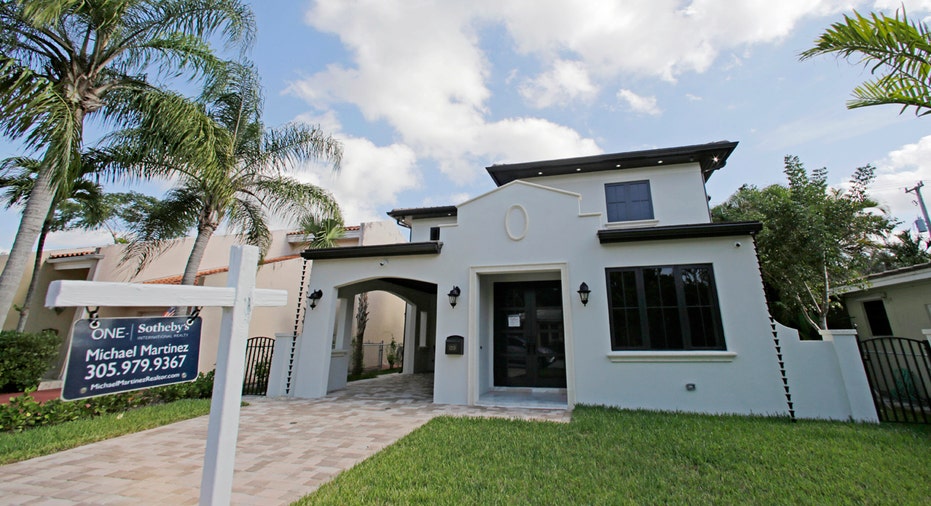 WASHINGTON, Sept 26 (Reuters) - Sales of new U.S. single-family homes unexpectedly fell in August, hitting their lowest level in eight months, the latest indication that the housing market was slowing.
The Commerce Department said on Tuesday new home sales decreased 3.4 percent to a seasonally adjusted annual rate of 560,000 units last month, which was the lowest level since December 2016. July's sales pace was revised up to 580,000 units from the previously reported 571,000 units.
Economists polled by Reuters had forecast new home sales, which account for 9.5 percent of overall home sales, rising 3.3 percent to a pace of 588,000 units last month.
New home sales, which are drawn from permits, are volatile on a month-to-month basis. Sales were down 1.2 percent on a year-on-year basis in August. The Commerce Department suggested Hurricanes Harvey and Irma could have impacted new home sales data last month.
It said "information on the sales status at the end of August was collected for only 65 percent ofcases in Texas and Florida counties" affected by the hurricanes. That compared to a normal response rate of 95 percent.
Harvey hurt sales of previously owned homes in August and held back the completion of houses under construction. With Irma slamming Florida in September, housing market activity could remain weak. The areas in Texas and Florida that were affected by the storms accounted for 14 percent of single-family home permits in 2016.
Even before the hurricanes struck, the housing market was softening. Housing is being buffeted by headwinds, including shortages of homes available for sale, skilled labor and suitable land for building. Rising prices for building materials are also undercutting housing.
Housing weighed on the economy in the second quarter and economists expect the sector to be a drag on gross domestic product in the July-September period.
In August, new single-family homes sales fell in the Northeast, South and West. They were unchanged in the Midwest.
The inventory of new homes on the market rose 3.6 percent to 284,000 units, the highest level since May 2009. Still, new housing stock is less than half of what it was at its zenith during the housing bubble.
At August's sales pace it would take 6.1 months to clear the supply of houses on the market, up from 5.7 months in July. A six-month supply is viewed as a healthy balance between supply and demand. (Reporting by Lucia Mutikani; Editing by Paul Simao)