US mortgage rates up for 8th week; 30-year at 4.43 percent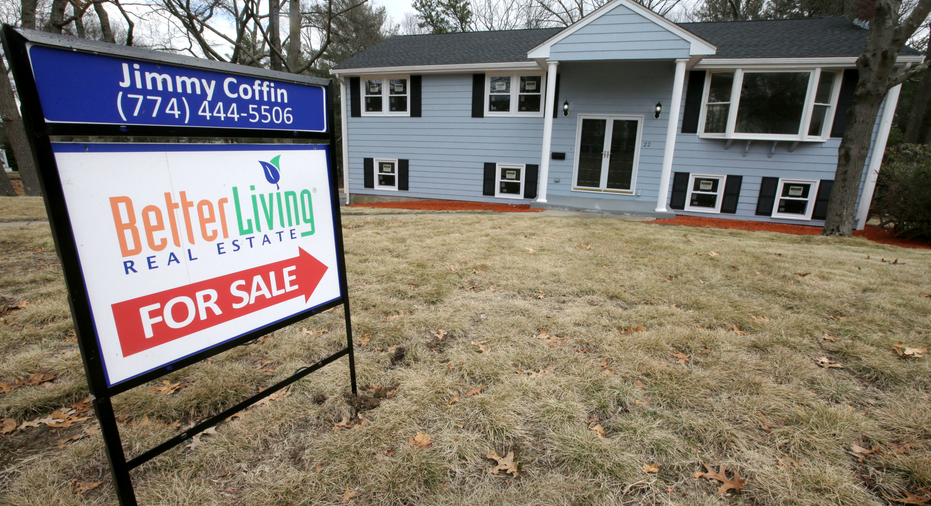 Long-term U.S. mortgage rates crept higher this week, marking the eighth straight week that it cost more to borrow to buy a home.
Mortgage buyer Freddie Mac said Thursday that the average rate on 30-year fixed-rate mortgages rose to 4.43 percent this week from 4.40 percent last week. The new average for the benchmark rate is the highest since January 2014. The 30-year rate stood at 4.10 percent a year ago.
The rate on 15-year, fixed-rate loans advanced to 3.90 percent from 3.85 percent last week.
Mortgage rates have risen steadily in January and February, as interest rates generally have increased in response to higher levels of government debt and expectations of rising inflation. In addition to discouraging potential home buyers, rising rates also may prompt potential sellers to hold on to their homes, which are financed through lower interest rates.
Mortgage rates closely track the yield on 10-year U.S. Treasury notes, which have climbed to 2.85 percent as of Thursday from 2.46 percent at the start of the year.
Testimony to Congress on Tuesday by the new Federal Reserve chairman, Jerome Powell, conveyed optimism about the economy's strength and held to the Fed's projection of three hikes this year in its key policy rate. Many private economists say they now expect the central bank to boost rates four times this year rather than three.
Home affordability has become increasingly problematic for a growing number of would-be buyers. The recent jump in mortgage rates has increased their monthly costs, limiting how much they can pay for a house. Average home price increases are eclipsing wage growth. And the shrinking number of homes for sale is leaving more of these potential buyers dismayed at not being able to find a property that works for them.
The pace of Americans signing contracts to buy homes fell 4.7 percent in January to its lowest leavel in more than three years, due to a lack of homes for sale, higher prices and rising mortgage rates, the National Association of Realtors reported Wednesday.
To calculate average mortgage rates, Freddie Mac surveys lenders across the country between Monday and Wednesday each week.
The average doesn't include extra fees, known as points, which most borrowers must pay to get the lowest rates. The fees on 30-year and 15-year fixed-rate loans were 0.5 percent, unchanged from last week. Fees for five-year adjustable mortgages also held steady, at 0.4 percent.