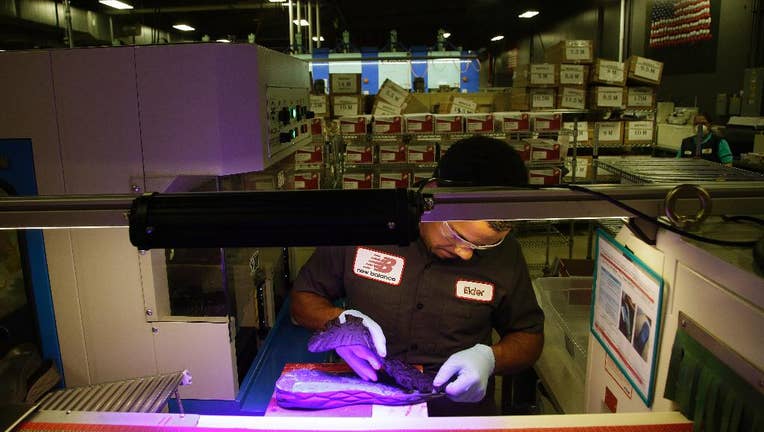 The Institute for Supply Management releases its August survey on U.S. manufacturing production, orders, hiring and other activity Tuesday at 10 a.m. Eastern.
MODEST INCREASE: Economists forecast that the manufacturing index from the trade group for purchasing managers will rise to 52.8 in August from 52.7 in July, according to a survey by the research firm FactSet. Any reading over 50 signals growth.
JULY DROP: The index slipped last month after rising in May and June. The index is down from 58.1 last August. A decelerating Chinese economy and a strong dollar, which makes U.S. goods more expensive in foreign markets, have hurt manufacturers' exports.
Hiring slowed at U.S. factories in July, but production and new orders rose, the institute reported.
SIGNS OF STRENGTH: The Commerce Department reported last week that orders to U.S. factories for long-lasting durable goods rose for a second month in July. Even better, a key category that tracks business investment plans posted the biggest increase in 13 months.
Also last week Commerce reported that the U.S. economy expanded at a faster-than-expected 3.7 percent annual pace from April through June. Consumer spending and business investment were unexpectedly robust in the second quarter.
The job market is solid. Employers are adding a healthy 211,000 jobs a month so far this year. And unemployment is at a seven-year low 5.3 percent.