US judge blocks Anthem-Cigna health insurance merger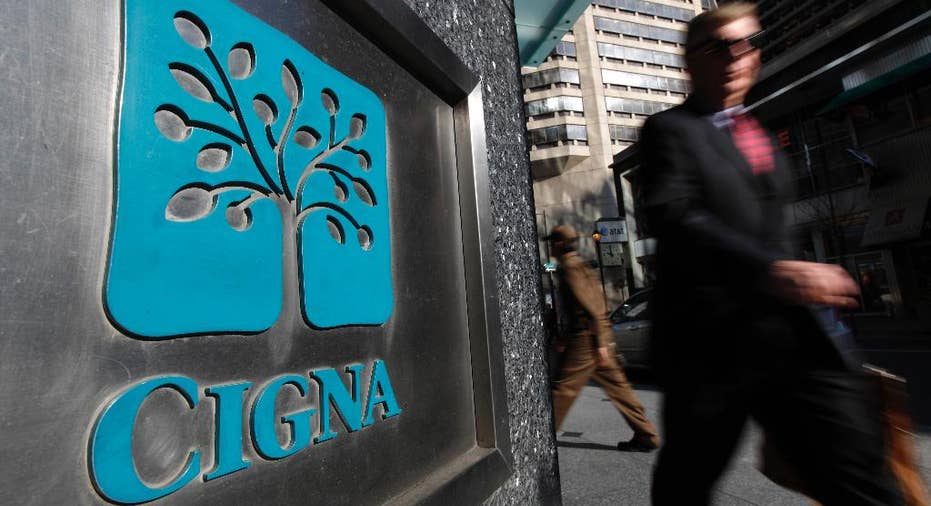 A federal judge on Wednesday rejected Anthem Inc.'s bid to buy rival health insurer Cigna Corp., saying the merger would likely lead to higher costs, less competition and diminished innovation.
U.S. District Judge Amy Berman Jackson said the merger would significantly reduce competition in the already concentrated insurance market, particularly for large national employers. Cigna and Anthem are two of just four insurers selling to companies with 5,000 employees spread across multiple states, and they compete aggressively for business, the judge wrote.
Berman Jackson was unconvinced by Anthem's argument that the merged company could save money for customers by combining the two insurers' different approaches to cost saving. Anthem has negotiated lower payments to doctors and hospitals, while Cigna has higher upfront expenses for wellness in the hopes of reducing future health expenses.
"Eliminating this competition from the marketplace would diminish the opportunity for the firms' ideas to be tested and refined, when this is just the sort of innovation the antitrust rules are supposed to foster," she wrote.
Anthem officials are reviewing the decision, spokeswoman Jill Belcher said. She declined to comment.
Last month, another federal judge rejected Aetna's roughly $34-billion bid to buy rival Humana, citing in part concerns about competition in hundreds of Medicare advantage markets.
Washington, D.C.-based U.S. District Judge John Bates said in an opinion filed Jan. 23 that federal regulation would probably be "insufficient to prevent the merged firm from raising prices or reducing benefits." He added that neither new competitors nor an Aetna plan to sell some of the combined company's business to another insurer, Molina Healthcare Inc., would be enough to ease competitive concerns.
An Aetna spokesman has said the company is strongly considering an appeal.
The Justice Department had sued last summer to block both deals, and the cases went to trial late last year.
The two deals would have consolidated the nation's five largest insurers into three, a list that includes UnitedHealth Group Inc., currently the largest.
The insurers have argued that by getting bigger they will be able to negotiate better prices with pharmaceutical companies, hospitals and doctor groups that also are growing. They also expect to cut expenses and add more customers, which helps them spread out the cost of investing in technology to manage and improve care.
Industry experts have said any consumer impact from these deals would take years to materialize and could lead to savings in some areas, along with higher costs elsewhere.
The American Medical Association cheered the ruling, saying the merger would have created a health care behemoth too big to regulate and with too much control over consumers' lives.
"In a David vs. Goliath battle between consumers and mega insurers, a federal judge today ruled that Anthem's proposed acquisition of Cigna poses a clear and present threat to the quality, accessibility and affordability of health care in the United States," Dr. Andrew Gurman, the AMA president, said in a statement.
Anthem CEO Joseph Swedish also has said the $48-billion Cigna deal would help stabilize pricing in the volatile public exchanges created by the Affordable Care Act. He has said that would enable his company to keep its commitment to the public exchanges, a statement seen by some as a sign that Anthem might slash that business if the deal falls through.
The Indianapolis-based insurer, which sells Blue Cross-Blue Shield coverage in key markets like California and New York, offers plans on exchanges in 14 states and covers 839,000 people.
Many insurers have struggled developing their business on the exchanges. Swedish said on Feb. 1 that his company is waiting to see whether the government can make some sort-term fixes for these markets before it decides how much it will participate next year.
He said Anthem is concerned about a health insurance tax and special enrollment periods that expensive customers use to sign up for coverage only when they need insurance, among other issues.
The Justice Department has pushed aggressively in recent years to block deals in several industries that they say will reduce competition. The Swedish company Electrolux and oil and gas service provider Haliburton both walked away from multi-billion-dollar deals after being sued by regulators.
___
AP Health Writer Tom Murphy contributed.