US jobless claims rise more than expected as hurricane backlog clears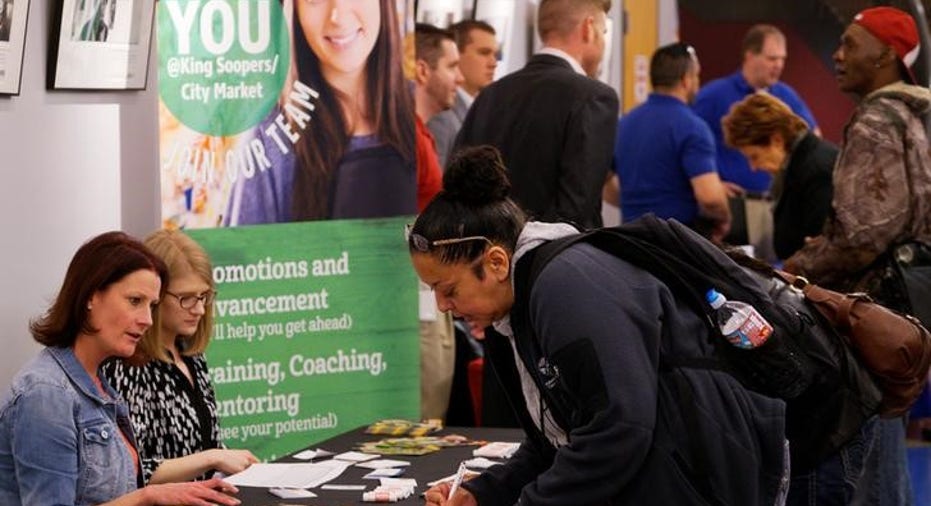 WASHINGTON, Nov 9 (Reuters) - The number of Americans filing for unemployment benefits rose more than expected last week, suggesting that claims processing disrupted by recent hurricanes has begun to improve.
Initial claims for state unemployment benefits increased 10,000 to a seasonally adjusted 239,000 for the week ended Nov. 4, the Labor Department said on Thursday. Claims had fallen to 229,000 in the prior week, near a 44-1/2-year low, and remain well below the 300,000 level generally regarded as signaling a healthy labor market.
Economists polled by Reuters had forecast claims rising to 231,000 in the latest week. They have declined from an almost three-year high of 298,000 hit at the start of September in the aftermath of hurricanes that ravaged parts of Texas, Florida, Puerto Rico and the Virgin Islands.
The Labor Department noted that it is now processing backlogged claims in Puerto Rico though its operations in the Virgin Islands remain severely disrupted.
Last week marked the 139th straight week that claims remained below the 300,000 threshold. That is the longest such stretch since 1970, when the labor market was smaller.
The four-week moving average of initial claims, considered a better measure of labor market trends as it irons out week-to-week volatility, fell 1,250, to 231,250 last week, the lowest level since March 31, 1973. That suggests ongoing job growth in an economy many regard as near full employment.
The so-called continuing claims rose 17,000 to 1.90 million. Economists polled by Reuters had expected continuing claims of 1.89 million.
The four-week moving average of continuing claims fell 750, to 1.90 million, the lowest level since Jan. 12, 1974, suggesting a continued decline in labor market slack. (Reporting by Howard Schneider; Editing by Andrea Ricci)