US jobless claims rise modestly as labor market tightens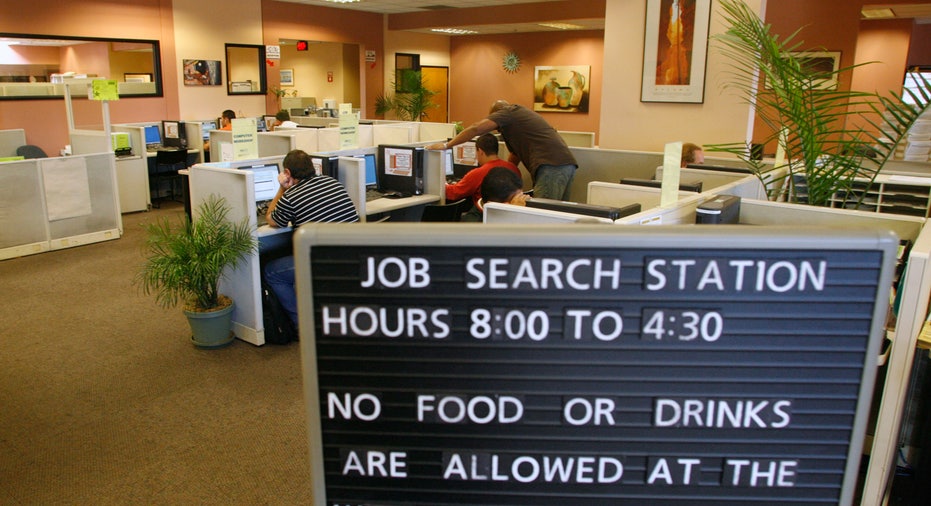 The number of Americans filing for unemployment benefits rose less than expected last week, suggesting a further tightening in labor market conditions.
Initial claims for state unemployment benefits increased 2,000 to a seasonally adjusted 234,000 for the week ended Aug. 19, the Labor Department said on Thursday. Data for the prior week was unrevised.
Claims have now been below 300,000, a threshold associated with a robust labor market, for 129 consecutive weeks. That is the longest such stretch since 1970, when the labor market was smaller.
Economists polled by Reuters had forecast claims rising to 238,000 in the latest week. The four-week moving average of claims, considered a better measure of labor market trends as it irons out week-to-week volatility, fell 2,750 to 237,750 last week, the lowest level since May.
Low numbers of layoffs have helped reduce the unemployment rate to a 16-year low of 4.3 percent. The labor market tightness could allow the Federal Reserve to outline a plan to begin unwinding its $4.2 trillion portfolio of Treasury bonds and mortgage-backed securities at its Sept. 19-20 policy meeting.
But the U.S. central bank is likely to hold off raising interest rates again until December as inflation continues to undershoot its 2 percent target even as the labor market nears full employment. The Fed has increased borrowing costs twice this year.
A Labor Department official said there were no special factors influencing the claims data and that no states had been estimated.
The claims report also showed the number of people still receiving benefits after an initial week of aid was unchanged at 1.95 million in the week ended Aug. 12. The so-called continuing claims have now been below the 2 million mark for 19 straight weeks, pointing to shrinking labor market slack.
The four-week moving average of continuing claims fell by 2,750 to 1.96 million, remaining below the 2 million mark for the 17th consecutive week.
The continuing claims data covered the survey week for August's unemployment rate. The four-week moving average of continuing claims fell 6,250 between the July and August survey periods, suggesting little change in the jobless rate.
The unemployment rate has fallen five-tenths of a percentage point this year. (Reporting by Lucia Mutikani; Editing by Paul Simao)