US jobless claims fall; hurricanes still impacting data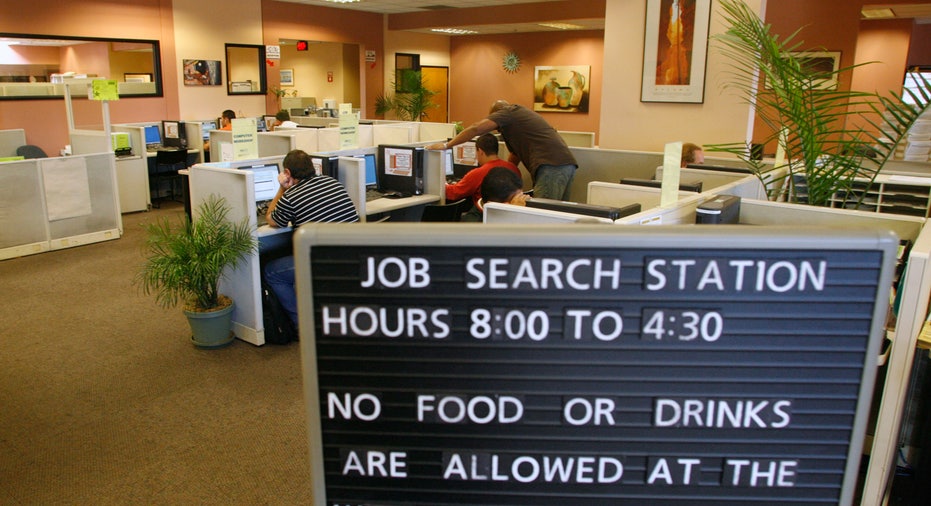 The number of Americans filing for unemployment benefits unexpectedly fell last week, but the data continued to be influenced by Hurricanes Harvey and Irma, muddying the labor market picture in the near term.
Initial claims for state unemployment benefits declined 23,000 to a seasonally adjusted 259,000 for the week ended Sept. 16, the Labor Department said on Thursday. Data for the prior week was revised to show 2,000 fewer applications than previously reported.
A Labor Department official said Harvey and Irma affected claims for Texas and Florida. Unadjusted claims for Texas decreased 23,549 last week, the second straight weekly drop.
Claims in Texas surged in the wake of Harvey, which disrupted oil, natural gas and petrochemical production, leaving some workers temporarily unemployed.
Unadjusted claims for Florida rose 5,133 last week. In addition, the Labor Department estimated claims for South Carolina and the Virgin Islands last week.
Economists polled by Reuters had forecast claims rising to 300,000 in the latest week. It was the 133rd straight week that claims remained below the 300,000 threshold, which is associated with a robust labor market. That is the longest such stretch since 1970, when the labor market was smaller.
The four-week moving average of claims, considered a better measure of labor market trends as it irons out week-to-week volatility, rose 6,000 to 268,750 last week.
The claims data covered the survey period for the nonfarm payrolls portion of September's employment report. There are fears that the disruption caused by Harvey and Irma could restrain job growth in September. Texas and Florida account for about 14 percent of U.S. employment.
Federal Reserve Chair Janet Yellen told reporters on Wednesday that "payroll employment may be substantially affected in September" by the storms, but she added that she expected labor market conditions would strengthen somewhat further out.
Yellen made the comments after the U.S. central bank left interest rates unchanged but signaled it still anticipated one more increase by the end of the year.
The four-week moving average of claims rose 28,250 between the August and September survey periods, suggesting a further slowdown in job growth. The economy added 156,000 jobs in August, with the private services sector hiring the smallest number of workers in five months.
Thursday's claims report also showed the number of people still receiving benefits after an initial week of aid increased 44,000 to 1.98 million in the week ended Sept. 9. The so-called continuing claims have now been below the 2 million mark for 23 straight weeks, pointing to diminishing labor market slack.
The four-week moving average of continuing claims climbed 6,500 to 1.95 million, remaining below the 2 million mark for the 21st consecutive week. (Reporting by Lucia Mutikani; Editing by Paul Simao)