US jobless claims drop to near 45-year low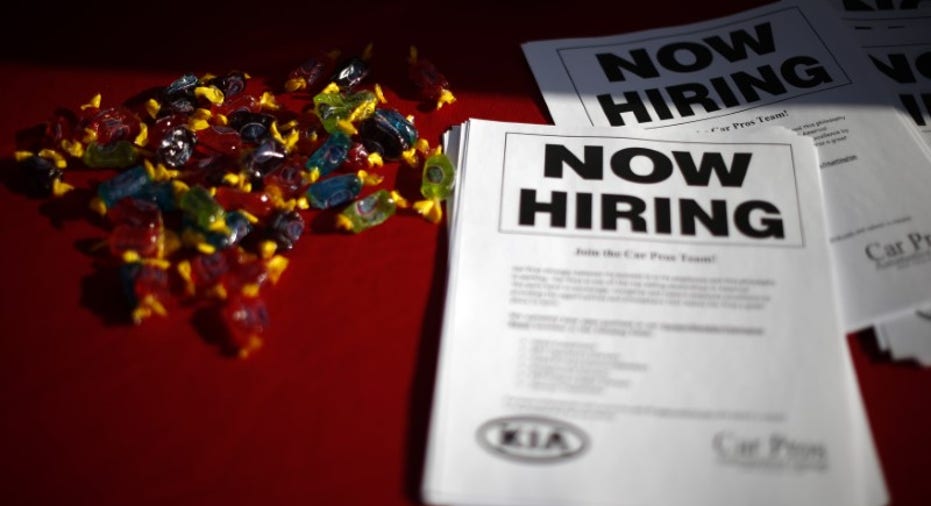 WASHINGTON (Reuters) - The number of Americans filing for unemployment benefits fell to a near 45-year low last week, pointing to strong job growth in February, which should continue to underpin the economy.
Initial claims for state unemployment benefits dropped 7,000 to a seasonally adjusted 222,000 for the week ended Feb. 17, the Labor Department said on Thursday. Claims fell to 216,000 in mid-January, which was the lowest level since January 1973.
Claims for six states, including California, were estimated because of Monday's Presidents Day holiday. While that probably distorted last week's data, the underlying trend in claims was consistent with a robust labor market.
"Firms are extraordinarily unwilling to part company with workers reflecting, in all likelihood, the difficulty of replacing them," said John Ryding, chief economist at RDQ Economics in New York.
Economists polled by Reuters had forecast claims unchanged at 230,000 in the latest week. It was the 155th straight week that claims remained below the 300,000 threshold, which is associated with a strong labor market. That is the longest such stretch since 1970, when the labor market was much smaller.
The labor market is near full employment, with the jobless rate at a 17-year low of 4.1 percent. Tightening labor market conditions are starting to push up wage growth, which could help to lift inflation toward the Federal Reserve 2 percent target.
Minutes of the U.S. central bank's Jan. 30-31 policy meeting published on Wednesday showed policymakers upbeat in their assessment of the economy and a number "judged that the continued tightening in labor markets was likely to translate into faster wage increases at some point."
U.S. financial markets were little moved by the claims data.
The Labor Department said claims for California, Hawaii, Maine, Virginia, West Virginia and Wyoming were estimated. It also said claims-taking procedures in Puerto Rico and the Virgin Islands had still not returned to normal, months after the territories were slammed by Hurricanes Irma and Maria.
The four-week moving average of initial claims, considered a better measure of labor market trends as it irons out week-to-week volatility, fell 2,250 to 226,000 last week.
The claims data covered the survey period for the nonfarm payrolls component of February's employment report. The four-week average of claims dropped 17,500 between the January and February survey weeks, suggesting solid job growth this month.
Payrolls increased by 200,000 jobs in January. Strong employment gains in February would seal the case for an interest rate increase next month. The Fed has forecast three rate increases this year. Most economists, however, expect four rate hikes in the wake of strong inflation readings in January.
Thursday's claims report also showed the number of people receiving benefits after an initial week of aid declined 73,000 to 1.88 million in the week ended Feb. 10. The four-week moving average of the so-called continuing claims fell 16,250 to 1.93 million.
(Reporting by Lucia Mutikani; Editing by Andrea Ricci)