US job growth was likely solid in June despite trade risks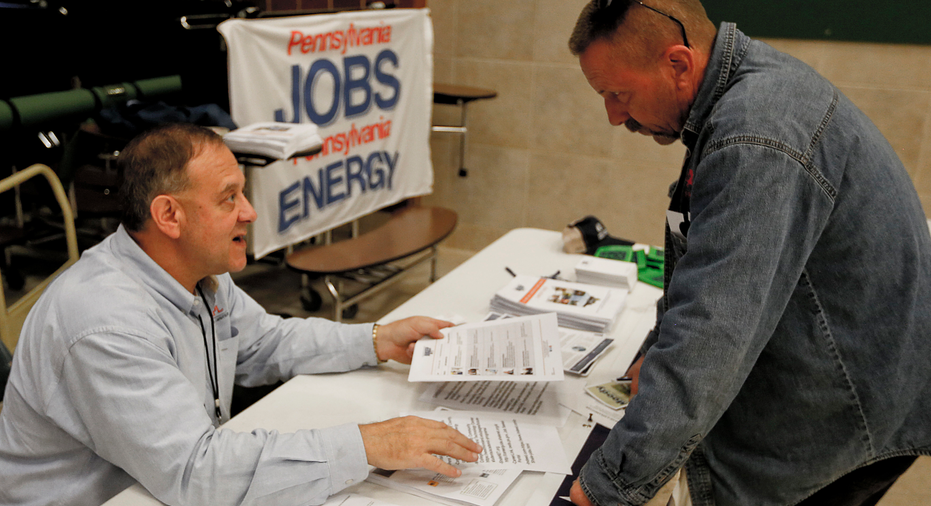 Employers in the United States are thought to have kept up their brisk pace of hiring in June, reflecting the durability of the second-longest U.S. economic expansion on record even in the face of a trade war with China.
Economists have estimated that 195,000 jobs were added last month and that the unemployment rate remained at an 18-year low of 3.8 percent, according to data provider FactSet. If, though, the unemployment rate reached 3.7 percent or less in June, it would mark its lowest level since December 1969, when it was 3.5 percent.
The Labor Department's monthly jobs report will be released at 8:30 a.m. Eastern time Friday.
The broader U.S. economy appears to be on sturdy ground. Economists are forecasting that economic growth accelerated to an annual pace of roughly 4 percent during the April-June quarter, about double the previous quarter's pace.
Signs of economic strength have helped bolster hiring despite the difficulty many employers say they're having in finding enough qualified workers to fill jobs.
Manufacturers and services firms have said in recent surveys that their business is improving despite anxiety about the tariff showdown between the United States and China. Housing starts have climbed 11 percent so far this year. Retail sales jumped a strong 0.8 percent in May in a sign that consumers feel secure enough to spend.
But while economic growth appears solid, the gains have been spread unevenly. President Donald Trump's tax cuts have provided a dose of stimulus this year, though it has been tilted significantly toward wealthy individuals and corporations. Savings from the tax cuts enabled companies in the Standard & Poor's 500 stock index to buy back a record number of shares in the first three months of 2018.
Yet the tax cuts have done little to generate substantial pay growth. After adjusting for inflation, the Labor Department reported last month that wages have essentially been flat for the past year. Still, economists say they think the low unemployment rate will eventually force more employers to offer higher pay in order to fill jobs.
The economy also faces a wild card in the tariffs being imposed on China. On Friday, the Trump administration begins taxing $34 billion of Chinese imports at a 25 percent rate. China has pledged retaliatory tariffs of the same magnitude. Any escalation in the trade conflict could disrupt hiring as companies deal with higher prices.
Nor is the trade showdown with China an isolated skirmish. The Trump administration has applied tariffs on steel and aluminum from allies like Canada and Mexico and has threatened to abandon the North American Free Trade Agreement with those two countries. Trump has also spoken about slapping tariffs on imported cars, trucks and auto parts, which General Motors has warned could hurt the U.S. auto industry and drive up car prices.