US interior secretary urges mining ban near Yellowstone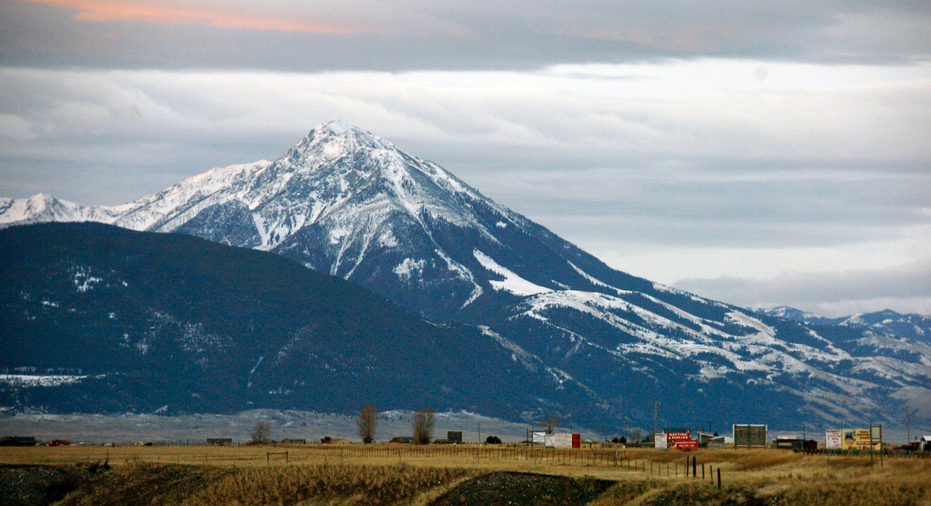 U.S. Interior Secretary Ryan Zinke wants to speed up a proposal to block new gold mining claims on forested public lands in Montana near Yellowstone National Park and will also consider blocking other types of mining, agency officials said Monday.
Federal officials are undergoing a two-year review of mining on more than 30,000 acres among the towering peaks of the Absaroka mountains just north of the park.
The review was launched last year by Zinke's predecessor, former Interior Secretary Sally Jewell, in response to local concerns that two proposed gold mines could profoundly alter the character of a region heavily dependent on hikers, hunters and tourists.
Interior spokeswoman Heather Swift said Monday that Zinke wants to move forward as quickly as possible with a proposed 20-year withdrawal of future mining claims in the area north of the park, known as Paradise Valley. The review of that withdrawal was scheduled to be completed by the U.S. Forest Service and Interior's Bureau of Land Management by November, 2018.
Zinke had voiced support for the withdrawal effort as Montana's sole member of the U.S. House but had not publicly addressed the issue since joining the Trump administration in March.
"He is fully in the corner of protecting the Paradise Valley and is putting forward Interior Department assets to support the U.S. Forest Service in that mission," Swift said. "Some places are too precious to mine...This is very much a final decision."
Mining opponents have argued the proposed gold mines would industrialize wild areas populated by grizzly bears, bighorn sheep and other wildlife and harm streams that drain into the Yellowstone River, a popular trout fishing destination that draws anglers from around the world.
Montana U.S. Sen. Steve Daines, a Republican, said in a statement released by his office that he appreciated Zinke's effort to advance the mining ban. The other two members of the state's Congressional delegation — Democrat Sen. Jon Tester and Republican Rep. Greg Gianforte — said a long-term solution was still needed.
Tester has introduced legislation to make the mining ban permanent, but Gianforte and Daines have said the measure will not get through the Republican-controlled Congress.
Zinke also has asked his staff to expand the agency's review to include other minerals such as oil and gas, coal, and phosphate, according to Aug. 23 letter from Zinke to Agriculture Secretary Sonny Perdue, who oversees the Forest Service.
Of those minerals, only phosphate is found in the Yellowstone region in volumes that could support mining, according to studies by the U.S. Geological Survey.
A Canadian company, Lucky Minerals, wants to explore for gold and other minerals north of Yellowstone near Emigrant. Another company, Spokane, Washington-based Crevice Mining Group, is seeking permission to explore for gold near Jardine, just over Yellowstone's northern boundary.
Former Interior Secretary Sally Jewell ordered a two-year prohibition on new mining claims last year that would not explicitly block the pending exploration proposals, both of which involve private lands.
Yet a withdrawal would make it more difficult to pursue large-scale mining by limiting the ability of the two companies to expand their operations in the future, according to federal officials and Michael Werner with Crevice Mining.
The proposed exploration sites have a history of mining. However, in recent decades they've become more closely associated with the natural amenities of Yellowstone and the surrounding Absaroka-Beartooth Wilderness.
Local business owner Bryan Wells said the potential mines have left people in the Paradise Valley anxious about their future. He said a 20-year ban on mining "would put smiles on a lot of faces."
"It affects property prices and it affects whether someone's going to invest a lot into a business not knowing if there's going to be an industrial-sized gold mine," said Wells, who rents cabins to tourists in the Emigrant Creek area not far from one of the gold exploration sites.
___
Follow Matthew Brown on Twitter at www.twitter.com/matthewbrownap .