US inflation figures set to set market tone at week's end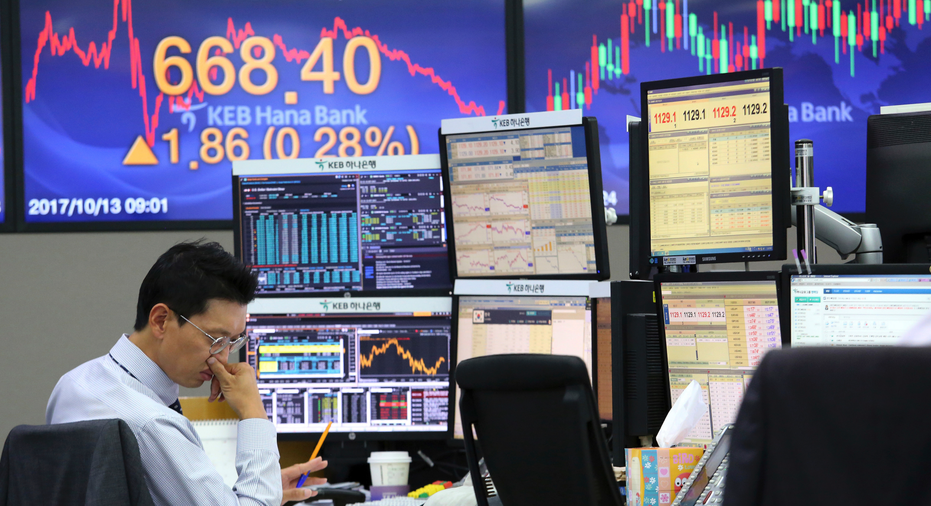 Global stock markets generally rose Friday as investors awaited the next round of U.S. inflation and retail sales figures.
KEEPING SCORE: In Europe, Germany's DAX was up 0.4 percent at 13,034 while the CAC 40 in France was 0.2 percent higher at 5,369. The FTSE 100 index of leading British shares underperformed following Thursday's big gains, trading 0.2 percent lower at 7,543. Wall Street was poised for a solid opening with Dow futures and the broader S&P 500 futures up 0.1 percent.
US FOCUS: How markets close out the week could largely hinge on upcoming inflation data, which could alter expectations of when the Federal Reserve will raise interest rates again. The consensus in the markets is that September's inflation rate will rise to an eight-month high of 0.6 percent from the previous month's 0.4 percent. The consensus view is that retail sales will also rise strongly in September, by a hefty 1.7 percent from the previous month's 0.2 percent decline. Of the two, the inflation figures are likely to have more market-moving potential.
ANALYST TAKE: "Though a December rate hike seems pretty locked-on, there is still a slither of doubt due to the state of U.S. inflation," said Connor Campbell, financial analyst at Spreadex.
DOLLAR FIRST: Given the figures are released an hour before Wall Street's open, the dollar is set to be in the initial front line and that could set the tone in stock markets. Ahead of the figures, the euro was down 0.2 percent at $1.1810 while the dollar fell 0.1 percent to 112.18 yen.
JAPAN RALLY: The Nikkei 225 index has logged gains in most recent sessions, reaching levels last seen 21 years ago. Strong economic data and corporate earnings expectations are supporting sentiment, as Prime Minister Shinzo Abe looks set to buttress his already strong majority in parliament in a lower house election due to be held on Oct. 22.
ASIA'S DAY: Japan's Nikkei 225 rose 1.0 percent to 21,155.18 while South Korea's Kospi lost 0.1 percent to 2,473.62. Hong Kong's Hang Seng index added 0.1 percent to 28,476.43 and the Shanghai Composite Index rose 0.1 percent to 3,390.52. Australia's S&P/ASX 200 rose 0.3 percent to 5,814.20. Stocks in Southeast Asia were higher.
OIL: Benchmark U.S. crude oil rose $1.02 to $51.62 per barrel in electronic trading on the New York Mercantile Exchange, while Brent crude, used to price international oils, gained $1.17 to $57.42 per barrel in London.