US homebuilder sentiment rises in October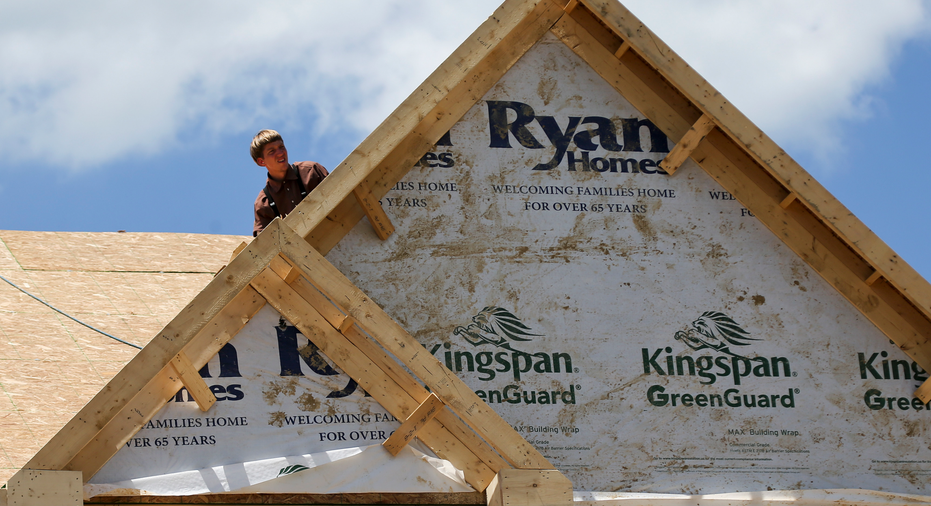 U.S. homebuilders are feeling more optimistic than they have in months, looking past a recent slowdown in new home sales and the risk of rising labor and materials costs following hurricanes Harvey and Irma.
The National Association of Home Builders/Wells Fargo builder sentiment index released Tuesday rose four points to 68 this month. That's the highest reading since May.
Readings above 50 indicate more builders see sales conditions as good rather than poor. The index has remained above 60 since September of 2016.
According to the latest survey by FactSet, the index easily exceeded expectations for a reading of 64 among industry analysts.
Readings gauging builders' view of single-family home sales now and over the next six months rose from September. A measure of traffic by prospective buyers also rose.
The deadly hurricanes that swept into Texas, Louisiana and Florida raised concerns among builders that that their new-home projects could be delayed and face rising construction and materials costs as the focus turned to rebuilding properties that were flooded or damaged by the fierce winds and rainstorms. Homebuilders were grappling with a shortage of skilled construction labor before the hurricanes hit.
Those concerns remain, but builders appear to be drawing encouragement from the thin supply of homes on the market, which has helped lift sales of new homes ahead of last year's pace.
"It is encouraging to see builder confidence return to the high 60s levels we saw in the spring and summer," said Robert Dietz, the NAHB's chief economist. "With a tight inventory of existing homes and promising growth in household formation, we can expect the new home market continue to strengthen at a modest rate in the months ahead."
A shortage of homes for sale coupled with rising prices has turned affordability into a challenge for many would-be buyers.
Sales of new U.S. homes slid 3.4 percent in August to a seasonally adjusted annual rate of 560,000. It was the second straight monthly decline, though sales are running 7.5 percent higher year-to-date than in 2016, thanks to solid sales gains earlier this year. New-home sales figures for September are due out next week.
This month's builder index was based on 323 respondents.
A measure of current sales conditions for single-family homes rose five points to 75, while an outlook for sales over the next six months climbed five points to 78. Builders' view of traffic by prospective buyers increased one point to 48.