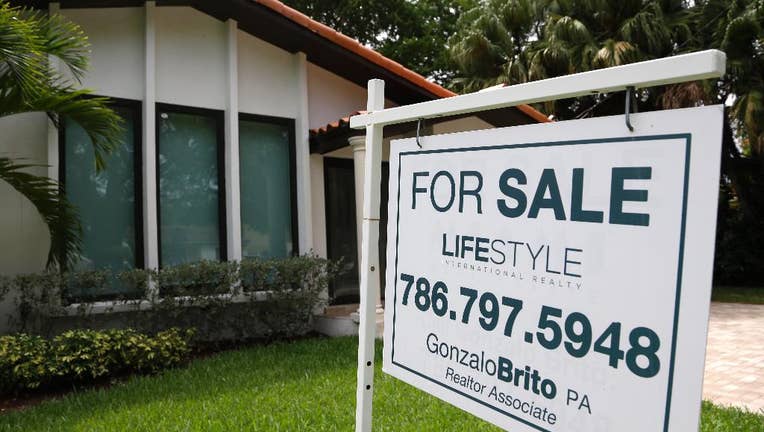 The National Association of Realtors reports on August sales of existing homes Monday at 10 a.m. Eastern.
SALES SLIP EXPECTED: Economists forecast that sales fell slightly to a seasonally adjusted annual rate of 5.5 million, according to FactSet, from 5.6 million in July.
Sales in July were the strongest in eight years, boosted by healthy job growth and relatively low mortgage rates. Even if the forecast for August is accurate, it will be the third straight month with sales at or above 5.5 million, a level typical of a healthy market.
RATE HIKE DELAYED: Home sales may get a boost in the coming months because Federal Reserve policymakers on Thursday decided against raising the short-term interest rate they control. The Fed has held its benchmark rate at nearly zero since December 2008 in an effort to spur more borrowing and spending.
That has kept mortgage rates quite low for most of the six years since the recession. The rate for a 30-year fixed mortgage averaged just 3.9 percent nationwide last week, according to mortgage buyer Freddie Mac. Home sales had plunged to an annual rate of just 4 million when the Fed pegged its rate to zero.
Still, it's not clear that a rate hike by the Fed — which may come at its next meetings in October or December — will have that great an impact on sales, at least in the short run.
The Fed's moves only have an indirect impact on mortgage rates, which tend to follow the yield on the 10-year Treasury note. That yield is heavily influenced by overseas demand. Many international investors consider Treasurys a safe haven, and steady buying from overseas will likely keep the 10-year yield, and mortgage rates, low even when the Fed does start to lift off.
Nela Richardson, chief economist at real estate broker Redfin, says most home buyers aren't likely to be deterred by a small increase in mortgage rates. More buyers are worried about qualifying for a mortgage to begin with.
"People are not that concerned that a rate hike will torpedo their plans to buy a house," Richardson said.
Still, tight inventories have led to rising prices that could hurt affordability and curb sales growth. Buyers are competing for a supply of homes equal to just 4.8 months of sales, compared to an average of six months in a healthy market.