US Foods Prices IPO at $23 a Share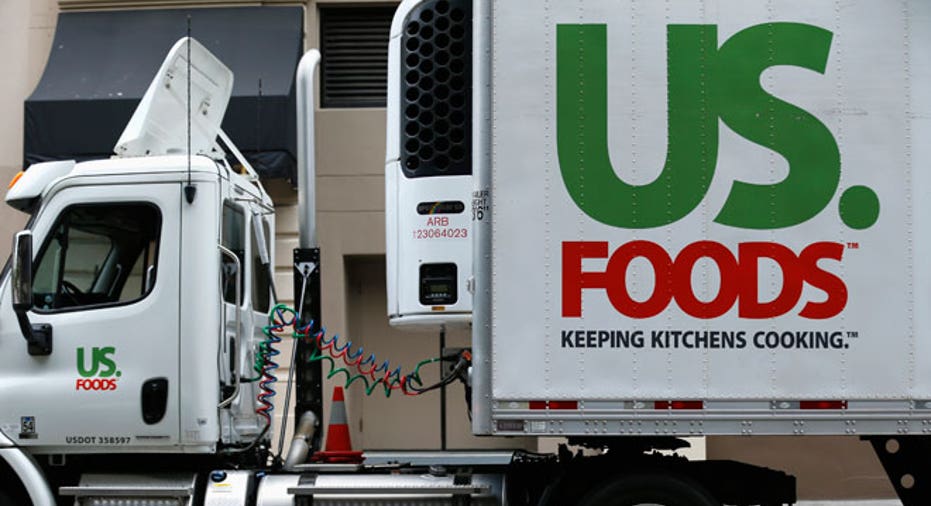 US Foods Holding sold shares Wednesday at the upper end of the targeted range for its initial public offering, in a sign the new-issue market could be gradually returning to health.
The food-distribution company, owned by private-equity firms Clayton Dubilier & Rice and KKR & Co., sold shares after the market closed at $23 apiece, raising $1.02 billion, according to a person familiar with the matter. That makes it the second-biggest IPO in a lackluster year for public debuts.
US Foods had targeted a per-share price of between $21 and $24.
The offering values US Foods, which tried in vain to sell itself last year, at just over $5 billion. Nine years ago, the buyout firms paid just over $7 billion for the company.
After previously paying themselves a big dividend, paying off debt and boosting revenue, the buyout firms have roughly doubled their investment on paper, according to a person familiar with the matter.
The pace of IPOs in 2016 has been the slowest since 2009, partly because of wild stock-market swings at the start of the year and questions about the lofty valuations of many private technology companies.
Ahead of the IPO of US Foods and four other offerings scheduled for Wednesday, only 29 companies went public in the U.S., raising $5.4 billion, according to Dealogic. That represents a dollar-volume decline of more than 60% from this time last year.
The pace has picked up recently. Seven companies in total are set to go public this week, which would make it the busiest week for IPOs since July. Still, the pace is expected to remain far below recent years' levels, according to market participants.
Mark Hantho, global head of equity capital markets at Deutsche Bank AG, called the recent uptick encouraging, but cautioned: "We're not going to see a stampede of companies coming to market."
The US Foods IPO is now second to that of MGM Growth Properties LLC, a real-estate investment trust that raised $1.21 billion in its April offering.
Few of the companies debuting this year have been the type of big, recognizable names that typically characterize a robust market. Four have been blank-check, shell companies, which typically use IPO proceeds to acquire assets. And 12 have been small biotechnology companies, which typically haven't yet generated profits -- or even sales in some cases.
Many of the companies that have braved the market have faced pushback from investors. So far this year, no IPO has priced above its expected range, and eight of the U.S.-listed deals have priced below, according to Dealogic. Yet on average, companies that have gone public closed up 4% on the first day of trading and currently are even further into positive territory.
The private-equity firms bought US Foods from Dutch supermarket chain Ahold NV at the height of the leveraged-buyout boom. In late 2013, US Foods announced a $3.5 billion sale to rival Sysco Corp. But that deal was called off last year after a federal judge ruled against it on anticompetitive grounds.
Write to Maureen Farrell at maureen.farrell@wsj.com and Corrie Driebusch at corrie.driebusch@wsj.com