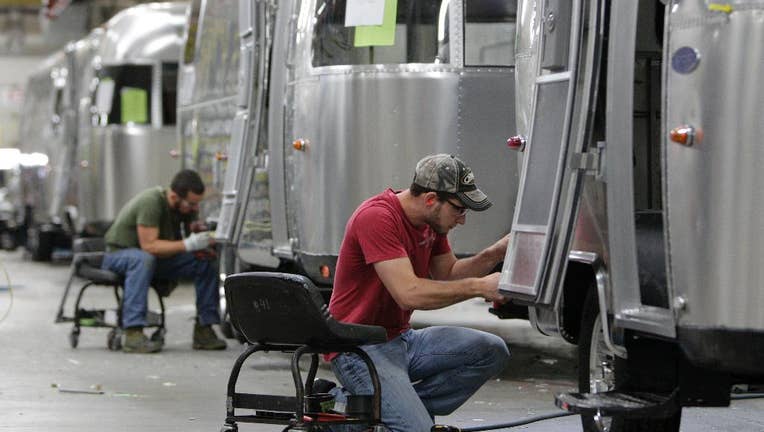 The Commerce Department reports on U.S. factory orders for November. The report will be issued Tuesday at 10 a.m. Eastern.
ORDERS DOWN: The expectation is that orders fell 0.6 percent in November, according to a survey of economists by data firm FactSet.
SOFT PATCH: In October, orders to U.S. factories slipped for a third straight month but economists believe the declines will be temporary.
The report Tuesday covers durable goods, items expected to last at least three years, and nondurable goods such as paper and chemical products.
A preliminary report two weeks ago showed that durable goods orders fell 0.7 percent in November with much of that decrease coming from a steep plunge in demand for defense-related items.
A key category that economists view as a proxy for business investment spending — which excludes volatile aircraft and defense orders — was flat in November after posting declines in both September and October.
The recent weakness in factory orders contrasts with an otherwise strong year for manufacturing, driven in part by strong auto sales.
Auto sales are expected to reach their highest level in a decade this year, bolstered by strong job gains and cheap gas.
The Federal Reserve reported that factory production rose 1.1 percent in November and is now up 4.8 percent over the past 12 months. That puts production above the previous high set just before the start of the Great Recession in December 2007.