US earnings move into focus of global markets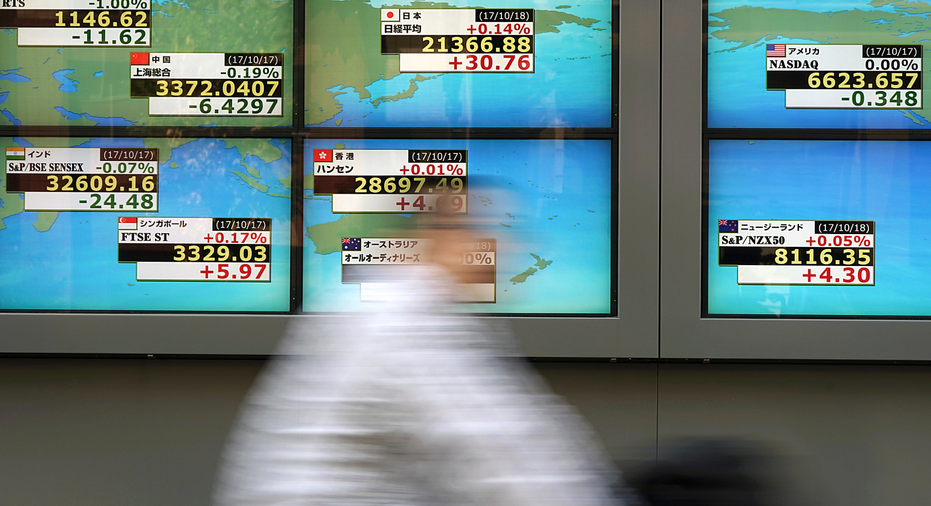 European stock markets eked out some solid gains Wednesday as the U.S. corporate earnings results season picks up pace.
KEEPING SCORE: In Europe, France's CAC 40 rose 0.6 percent to 5,394 while Germany's DAX rose 0.5 percent to 13,065. The FTSE 100 index of leading British shares was 0.5 percent at 7,551. U.S. stocks were poised for a solid opening, with Dow futures and the broader S&P 500 futures up 0.2 percent.
US FOCUS: The focus on coming days is likely to be on a raft of U.S. corporate earnings. Aluminum firm Alcoa, which has traditionally kicked off the quarterly results season, is due to report after the market's close. Over the rest of the week, the pace picks up, with the likes of Bank of New York Mellon, PayPal and Philip Morris set to report too.
ANALYST TAKE: "Companies started reporting third-quarter results last week and while the number has picked up this week, it will likely dominate more and more over the coming weeks," said Craig Erlam, senior market analyst at OANDA. "Coming on the back of impressive second-quarter results and in a more positive global economic environment, expectations are quite high for Q3, even taking into account the detrimental impact of the hurricanes towards the end of the quarter."
CHINA PARTY CONGRESS: President Xi Jinping said China's prospects were bright but made a rare acknowledgement of severe economic challenges as he opened the ruling Communist Party's twice-a-decade national congress on Wednesday. The leadership is struggling to balance long-term reforms with a need to support growth in an era of weak global demand. Among the grave issues Xi said were insufficiently addressed are a widening income gap and problems in employment, education, medical care and other areas.
JAPAN BALLOT: The party of Japanese Prime Minister Shinzo Abe, credited with bringing about "Abenomics" growth in recent years, is likely to emerge a winner in the parliamentary elections set for Sunday, although a new party is expected to make some gains. Traditional opposition parties are in disarray after the Democratic Party of Japan struggled to deal with the aftermath of the 2011 tsunami, quake and nuclear disasters.
ASIA'S DAY: Japan's benchmark Nikkei 225 was up 0.1 percent to finish at 21,363.05 and Australia's S&P/ASX 200 was little changed at 5,890.50. South Korea's Kospi lost nearly 0.1 percent to 2,482.91. Hong Kong's Hang Seng was flat at 28,711.76, inching up 0.05 percent, while the Shanghai Composite gained 0.3 percent to 3,381.79.
ENERGY: Benchmark U.S. crude rose 20 cents to $52.08 a barrel while Brent crude, used to price international oils, rose 47 cents to $58.35 a barrel in London.
CURRENCIES: The euro was flat at $1.1762 while the dollar rose 0.6 percent to 112.83 yen.