US diplomat in Nigeria says country is ripe for investors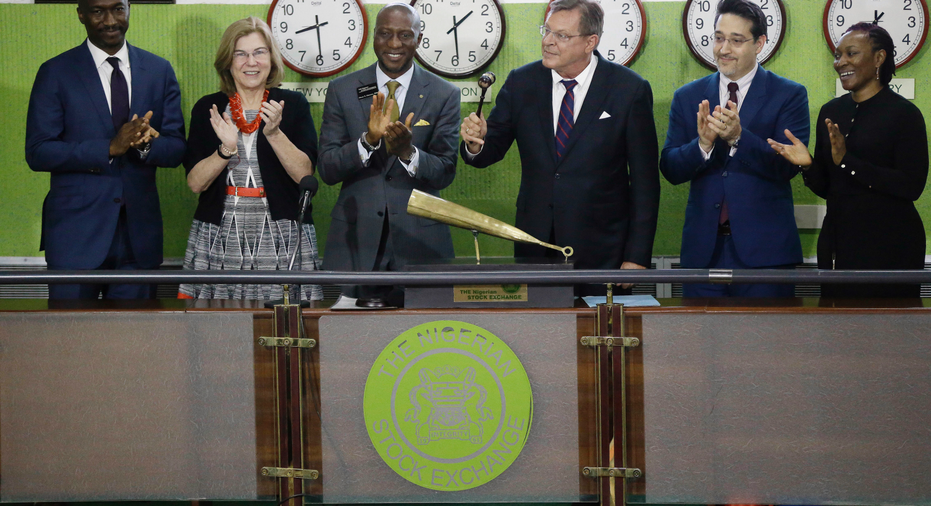 The head of the U.S. Consulate in Nigeria's capital says U.S. support for Nigeria's economy will continue given the African country's demographics.
United States Consul General F. John Bray spoke with The Associated Press on Monday after participating in the closing gong ceremony at the Nigeria Stock Exchange House in Lagos.
Bray says the U.S. private sector invests $8.1 billion a year in Nigeria and the country's population of 180 million provides a tremendous base of consumers.
Bray said that businesses without a strategy for Nigeria don't have an investment strategy for Africa.
The consul says he discusses diversifying the Nigerian economy with American business leaders.
However, Nigeria's crippled infrastructure has made doing business there difficult. Power outages, road blockages and security issues are some of the issues investors consider.