US crude extends rally to $58, first time since 2015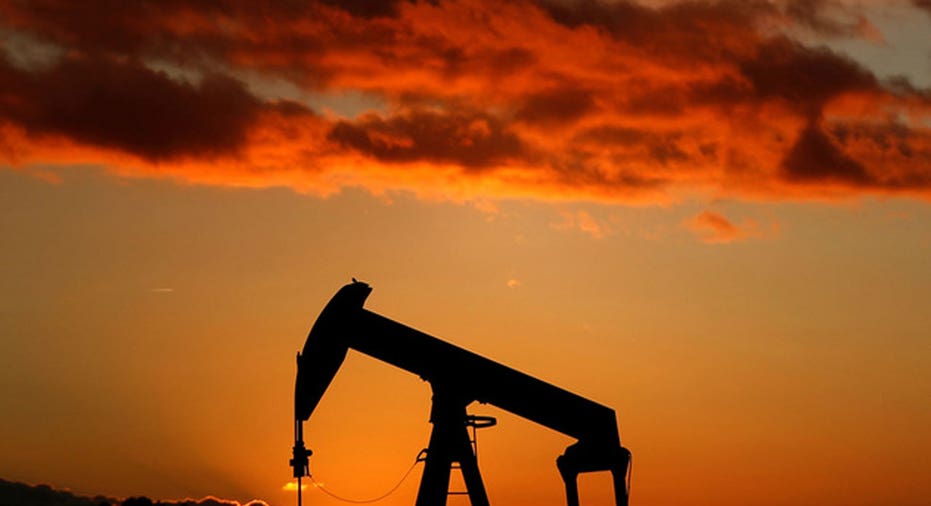 LONDON, Nov 22 (Reuters) - Oil extended gains on Wednesday, with U.S. crude hitting $58 a barrel for the first time since July 2015 as a major pipeline cut Canadian crude flows to the United States, where inventories are expected to have fallen further.
The Keystone pipeline will cut deliveries by 85 percent or more through the end of November, sources said. A report from the American Petroleum Institute (API) showed a big drop in U.S. crude stocks, ahead of Wednesday's official inventory data.
"There is a shortage of crude oil into the United States. Hence the rally in the prices," PVM OilAssociates strategist Tamas Varga said.
U.S. crude rose to $58.05 a barrel, the highest since July 2015, before easing to $57.76, up 93 cents, by 1434 GMT. Brent crude, the global benchmark, was up 40 cents at $62.97.
Keystone, which carries 590,000 barrels per day of crude from Alberta's oil sands to markets in the United States, was shut last week after a 5,000-barrel spill in South Dakota.
This adds to a picture of tighter U.S. supplies. The API said on Tuesday that crude stocks dropped by 6.4 million barrels in the week to Nov. 17, far above analysts' expectations.
The latest official U.S. production and inventory data are due on Wednesday at 1530 GMT.
"If we see the U.S. Energy Information Administration ... confirming the big draw in crude oilstocks reported by the API last night, I think we will see the market going higher," Varga said.
Oil has also been supported by an effort led by the Organization of the Petroleum Exporting Countries to end a global supply overhang by restraining output.
The deal to curb production expires in March but is widely expected to be extended at a Nov. 30 meeting.
"There is growing consensus that OPEC will extend their production cut deal at the end of the month. This confidence along with the current geopolitical environment has kept ICE Brent trading firmly above $60 per barrel," Dutch bank ING said.
"However, an outcome at the OPEC meeting which falls short of market expectations will likely lead to a selloff, and given the large speculative long in Brent, this could be fairly severe," it added.
(Additional reporting by Henning Gloystein in Singapore and Alex Lawler in London, Editing by Dale Hudson and Louise Heavens)