US core capital goods data underscores economy's strength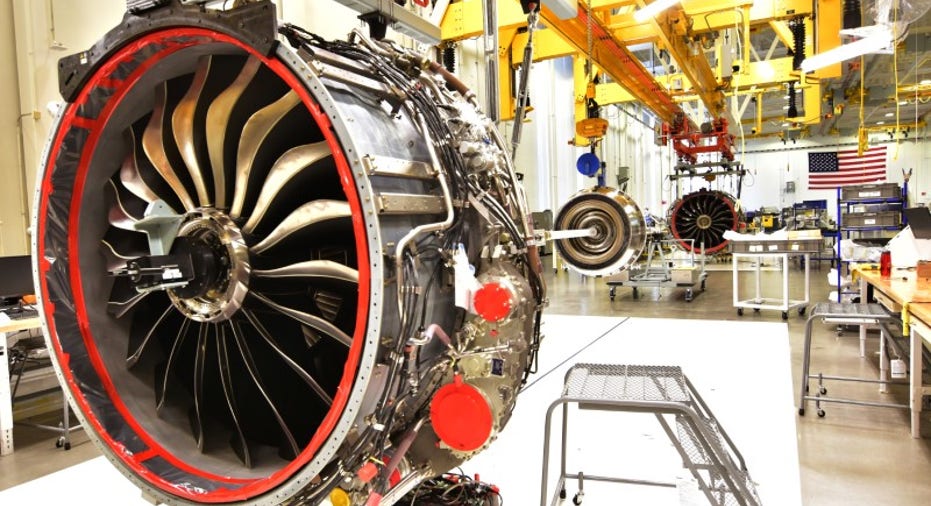 WASHINGTON (Reuters) - New orders for U.S.-made capital goods increased more than expected in August and shipments maintained their upward trend, pointing to underlying strength in the economy despite an anticipated drag on growth from Hurricanes Harvey and Irma.
The Commerce Department said on Wednesday non-defense capital goods orders excluding aircraft, a closely watched proxy for business spending plans, rose 0.9 percent last month after an upwardly revised 1.1 percent gain in July.
Economists polled by Reuters had forecast orders of these so-called core capital goods increasing 0.3 percent last month following a previously reported 1.0 percent jump in July. Core capital goods orders surged 3.3 percent year-on-year.
Shipments of core capital goods rose 0.7 percent after advancing 1.1 percent in July. Core capital goods shipments are used to calculate equipment spending in the government's gross domestic product measurement.
The Commerce Department said it was unable to isolate the effects of Hurricanes Harvey and Irma on the data as the survey is "designed to estimate the month-to-month change in manufacturing activity at the national level and not at specific geographic areas."
Harvey, which devastated parts of Texas, has hurt August retail sales, industrial production, homebuilding and home sales. Irma, which struck Florida early this month, is expected to further hold down housing activity. As a result, the storms are expected to cut into third-quarter economic growth.
Third-quarter GDP growth estimates are below a 2.5 percent annualized rate. The economy grew at a 3.0 percent pace in the second quarter.
The dollar jumped to a more than one-month high against a basket of currencies on the data, while prices for U.S. Treasuries fell. U.S. stock index futures were trading higher.
Business investment has been buoyed by the energy sector, where oil and gas drilling has rebounded after declining in the wake of a collapse in crude oil prices. Spending could get a further boost from an anticipated tax cut next year.
President Donald Trump and top Republicans in Congress are expected to release a framework on Wednesday targeting tax cuts for businesses. Trump said on Tuesday that as part of the tax code overhaul, he wanted to lower the corporate tax rate and bring back trillions of dollars invested overseas.
Business spending on equipment added almost half-a-percentage point to GDP in the third quarter, the most in nearly two years. Strong business investment is helping to support manufacturing, which accounts for about 12 percent of the U.S. economy. Last month, orders for machinery rose 0.3 percent after being unchanged in July. There were also increases in orders for primary metals, computers and electronic products, and transportation equipment.
Overall orders for durable goods, items ranging from toasters to aircraft meant to last three years or more, surged 1.7 percent last month as bookings for transportation equipment jumped 4.9 percent.
Durable goods orders fell 6.8 percent in July. Boeing reported on its website that it received 33 aircraft orders in August, sharply up from 22 in the prior month. Orders for motor vehicles and parts rose 1.5 percent inAugust after declining 2.1 percent in July.
(Reporting by Lucia Mutikani; Editing by Andrea Ricci)