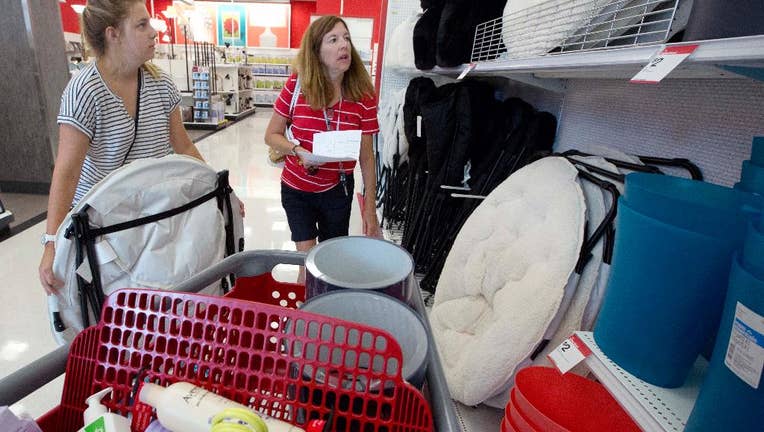 WASHINGTON, Nov 15 (Reuters) - U.S. consumer prices barely rose in October as the boost to gasoline prices from hurricane-related disruptions to Gulf Coast oil refineries were unwound, but rising rents and healthcare costs pointed to a gradual buildup of underlying inflation.
The Labor Department said on Wednesday its Consumer Price Index edged up 0.1 percent last month after jumping 0.5 percent in September. That lowered the year-on-year increase in the CPI to 2.0 percent from 2.2 percent in September.
Economists polled by Reuters had forecast the CPI nudging up 0.1 percent in October and rising 2.0 percent on a year-on-year basis.
Gasoline prices fell 2.4 percent after surging 13.1 percent in September, which was the largest gain since June 2009. September's jump in gasoline prices followed Hurricane Harvey, which struck Texas in late August and disrupted production at oil refineries in the Gulf Coast region.
Food prices were unchanged after nudging up 0.1 percent in September. Excluding the volatile food and energy components, consumer prices rose 0.2 percent in October amid a pickup in the cost of rental accommodation, healthcare costs, tobacco and a range of other goods and services.
The so-called core CPI gained 0.1 percent in September. October's increase lifted the year-on-year increase in the core CPI to 1.8 percent. The year-on-year core CPI had increased by 1.7 percent for five straight months.
The slight pickup in the monthly core CPI could offer some comfort to Federal Reserve officials amid concerns that stubbornly low inflation might reflect not only temporary factors but developments that could prove more persistent.
The Fed's preferred inflation measure, the personal consumption expenditures (PCE) price index excluding food and energy, has consistently undershot the U.S. central bank's 2 percent target for more than five years. The Fed is expected to raise interest rates in December. It has lifted borrowing costs twice this year and has projected three rate increases in 2018.
Last month, the cost of rental accommodation rose 0.3 percent, matching the increase in September. Owners' equivalent rent of primary residence climbed 0.3 percent after advancing 0.2 percent in September.
The cost of hospital services increased 0.5 percent and prices for doctor visits rose 0.2 percent. There were also increases in prices for wireless phone services, airline fares, education and motor vehicle insurance.
Prices for used cars and trucks rose 0.7 percent, ending nine straight months of declines. New motor vehicle prices, however, fell for a second consecutive month as manufacturers resorted to deep discounting to eliminate an inventory overhang.
(Reporting by Lucia Mutikani; Editing by Paul Simao)