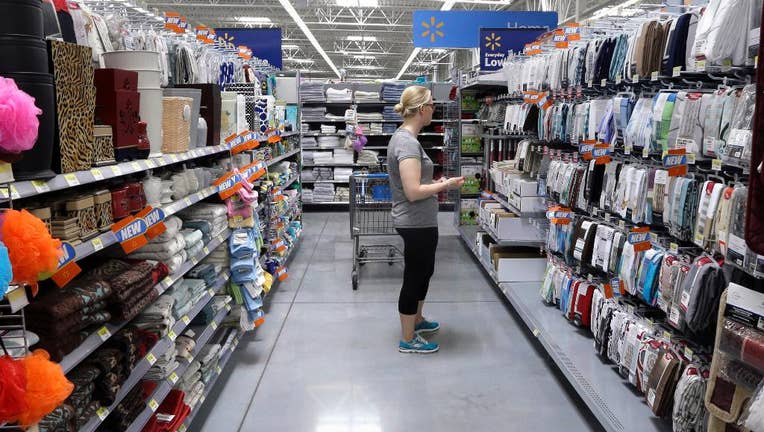 The Labor Department releases consumer prices for July at 8:30 a.m. Eastern Wednesday.
PRICES UP: Economists believe prices rose 0.2 percent, according to a survey by data firm FactSet.
LOW INFLATION: In June, prices rose 0.3 percent as higher gasoline prices pushed inflation up modestly.
Prices at the pump rose 3.4 percent in June on top of a 10.4 percent increase in May. An outbreak of avian flu drove egg prices up, also adding to inflationary pressures.
For the 12 months ending in June, prices are up just 0.1 percent while core prices, which exclude food and energy, are up 1.8 percent. Gasoline prices are down 23.3 percent over the past year.
The AAA reports that the average price for a regular gallon of gasoline is $2.66 nationwide. That's down from $2.76 a month ago and $3.45 a year ago.
A key price gauge that the Federal reserve monitors is up just 0.3 percent over the 12 months ending in June, reflecting the big drop in energy prices that has occurred over the past year. Even excluding food and energy, this price gauge has risen just 1.3 percent.
The Fed has said that it needs to feel "reasonably confident" that inflation will move back to its goal of 2 percent before it begins to raise interest rates. The Fed has kept a key rate that it controls at a record low near zero since December 2008, when the economy was mired in a recession.
Many private economists believe the Fed will start to raise interest rates in September given that the unemployment rate has now fallen to a seven-year low of 5.3 percent. However, some argue that with inflation still so low, the central bank may decide to wait until December before acting.