US consumer prices likely edged down slightly in August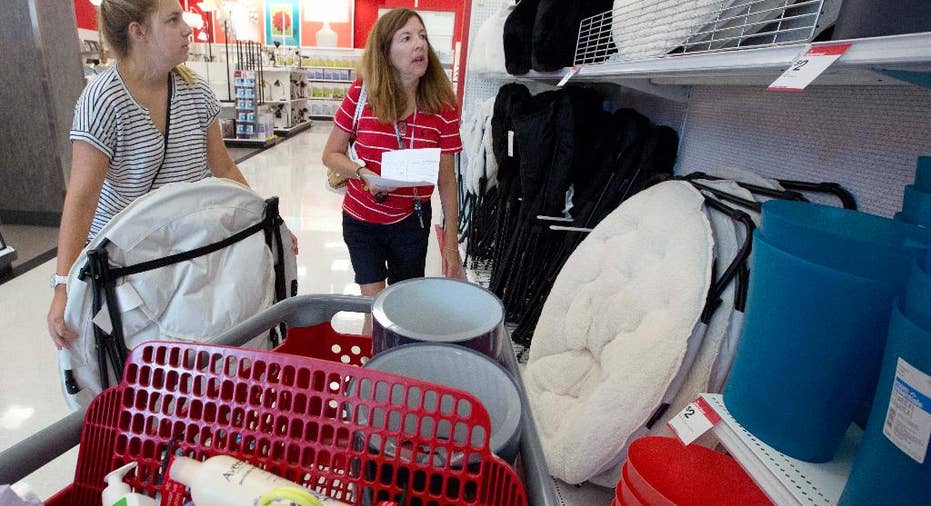 The Labor Department reports on consumer prices for August at 8:30 a.m. Eastern on Wednesday.
PRICES UP: Economists believe prices edged down a meager 0.1 percent last month, according to a survey by the data firm FactSet. They project that core prices, excluding volatile food and energy costs, rose 0.1 percent.
LOW INFLATION: In July, the biggest drop in airline fares in nearly two decades slowed consumer inflation to a rise of 0.1 percent after two months of bigger gains.
Over the 12 months ending in July, prices were up just 0.2 percent and core inflation has risen a modest 1.8 percent.
A key inflation gauge that the Federal Reserve monitors is up just 1.2 percent, excluding food and energy, over the 12 months ending in July. That's more than three years that inflation has plodded below the Fed's 2 percent target.
The central bank opens its two-day meeting Wednesday and extraordinary volatility seen in recent weeks has eased with markets now in wait-and-see mode.
Economists are evenly split as to whether the Fed will raise interest rates for the first time in nine years given that unemployment has dropped to a seven year low of 5.1 percent. That's within the Fed's target range for full employment.
But others believe the Fed has become more hesitant to act with clear signs of an economic slowdown in China and the potential for adverse effects that could ripple through the financial market to the overall U.S. economy.
These economists argue that with inflation so far below the Fed's target and moving lower, thanks to a strong dollar and falling oil prices, the central bank officials are in no hurry to raise rates.