US construction spending rises to record high in November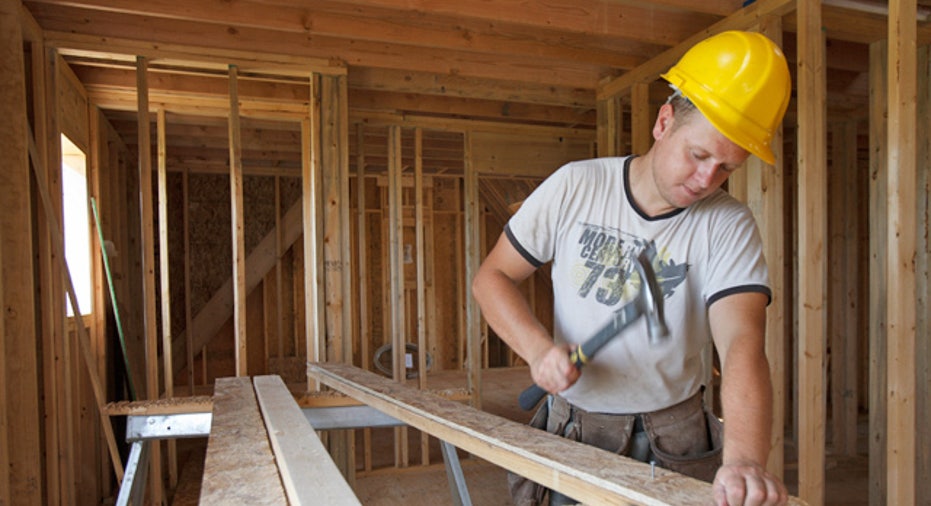 WASHINGTON, Jan 3 (Reuters) - U.S. construction spending increased more than expected in November, hitting a record high, driven by a surge in investment in private residential and nonresidential projects.
The Commerce Department said on Wednesday that construction spending rose 0.8 percent to an all-time high of $1.257 trillion. October's construction outlays were revised down to show a 0.9 percent rise instead of the previously reported 1.4 percent gain.
Economists polled by Reuters had forecast construction spending increasing 0.5 percent in November. Construction spending advanced 2.4 percent on a year-on-year basis.
In November, spending on private residential projects soared 1.0 percent to the highest level since February 2007 after rising 0.3 percent in October. The increase was in line with a recent jump in homebuilding and supports the view that housing would boost economic growth in the fourth quarter after being a drag to gross domestic product since the April-June period.
The strong construction spending report suggests fourth-quarter GDP growth estimates, which are currently just below a 3.0 percent annualized rate, could be raised. The economy grew at a 3.2 percent pace in the third quarter.
Spending on nonresidential structures rebounded 0.9 percent in November after falling 0.2 percent in the prior month. Overall, spending on private construction projects climbed 1.0 percent in November to a record high. That followed a 0.3 percent increase in October.
Outlays on public construction projects rose 0.2 percent in November after jumping 3.5 percent in October. Spending on state and local government construction projects rose 0.7 percent. Federal government construction spending tumbled 4.8 percent. (Reporting by Lucia Mutikani; Editing by Paul Simao)